Contemprary Tanka Poet Mariko Kitakubo. Media coverage.
11 pieces of my tanka from INDIGO are included in anthology of NUCLEAR IMPACT.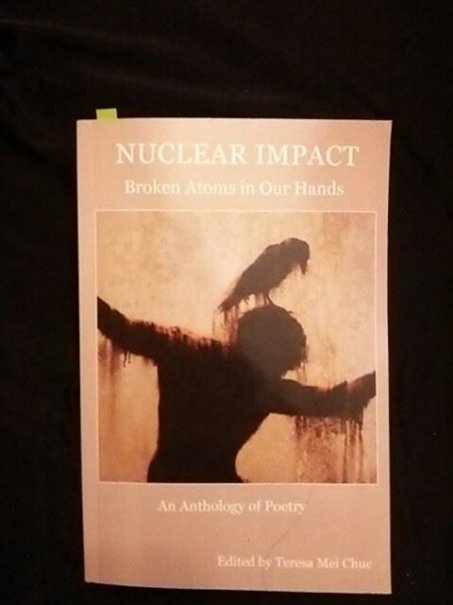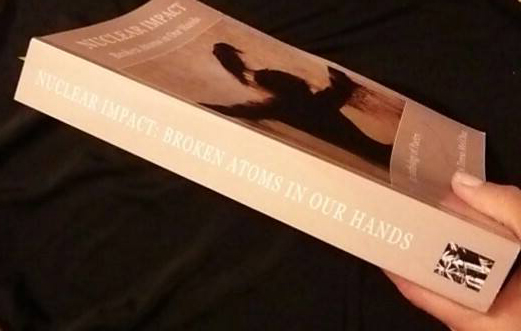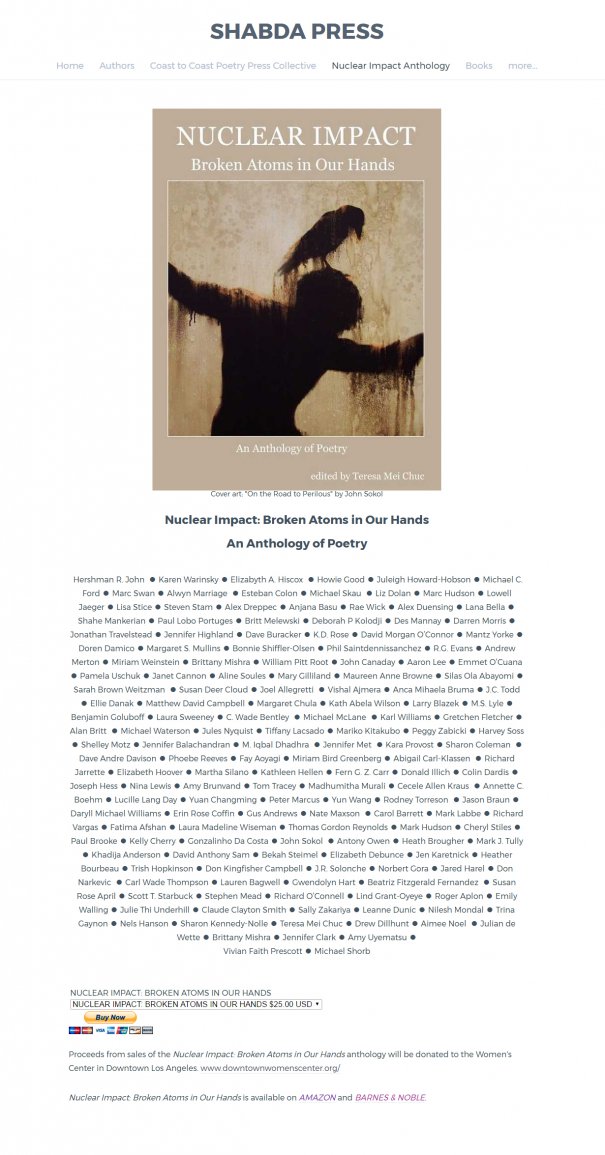 Wednesday, February 22, 2017
Ms. M. Trochimczyk posted my tanka sequence in her blog, "Poetry Laurels."
Thank you very much, Ms. Trochimczyk!

Click here to move to Poetry Laurels.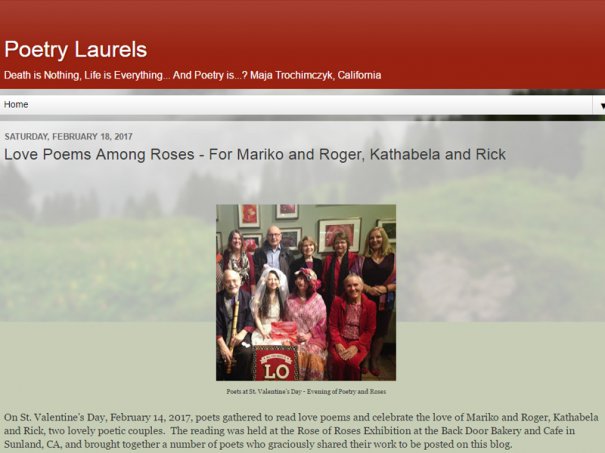 Tuesday, February 21, 2017
"SILK & SPICE Pirene's Fountain Volume 9 Issue 17", an American journal of poetry, posted some of my tanka. These are the sequence about Vietnam, which are included in my latest anthology "INDIGO."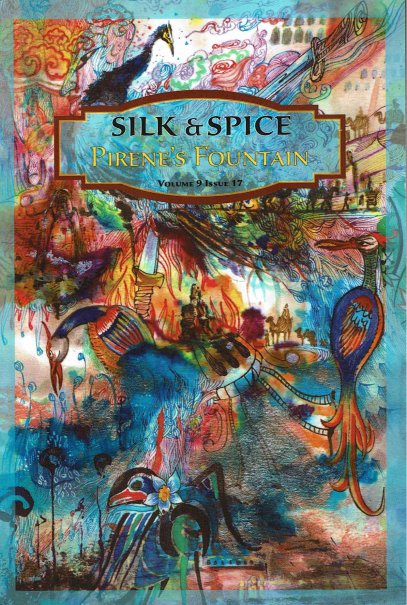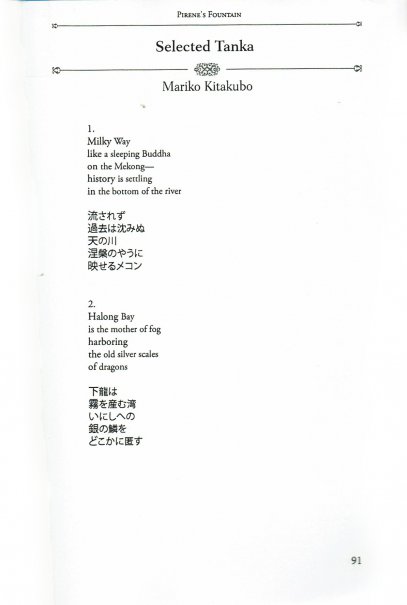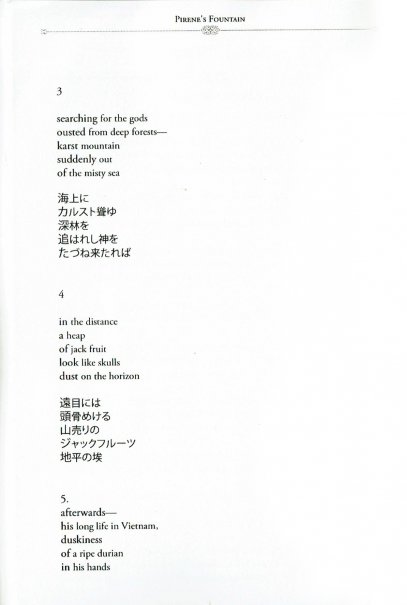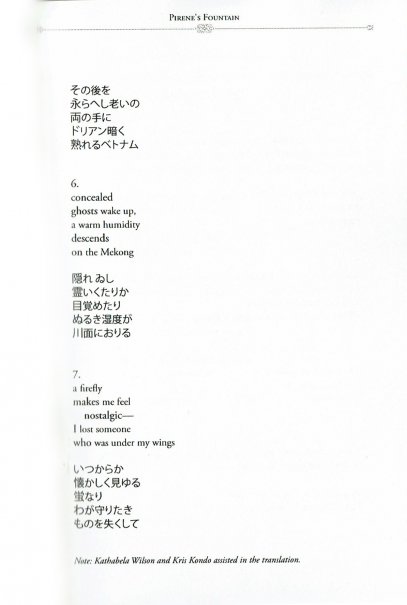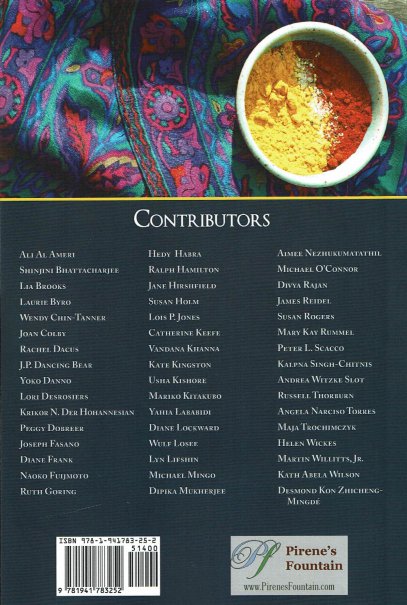 Wednesday, January 25, 2017
CIRRUS, a French tanka jouranl, posted some of my tanka from INDIGO together with French translation.
It is amazing, and I am so grateful.
I would be happy if I can be of some help for the French-speaking people to get familiar with tanka.
Click the images below to read "Cirrus tankas de nos jours No. 6 novembre 2016."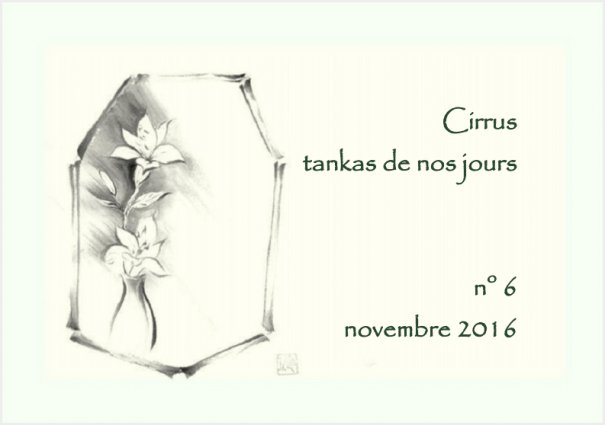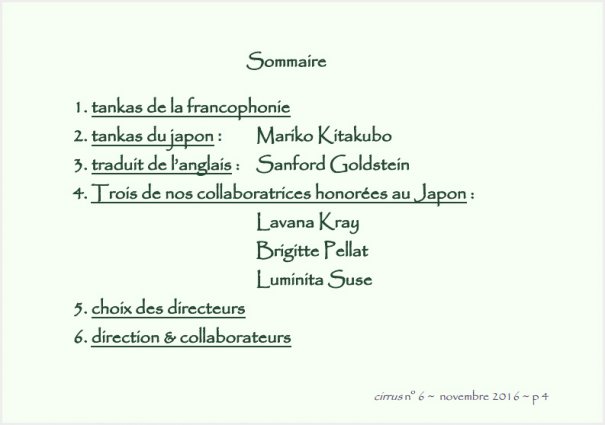 Tuesday, October 25, 2016
Colorado Blvd. Instagram posted my tanka reading video!
Click the picture or URL below to move to Colorado Blvd. Instagram.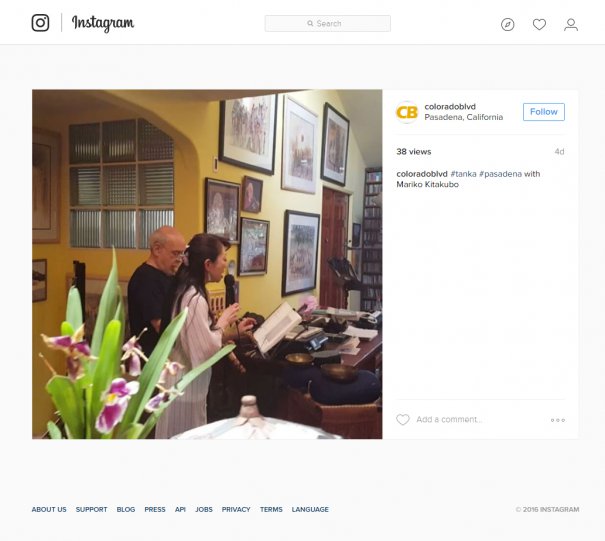 https://www.instagram.com/p/BIv9q2chNB8/
Wednesday, August 10, 2016
INDIGO will be lined up in the showcase of POET HOUSE in NY as a poetry book 2016.
It is my first book published in the U.S., and I have never imagined this wonderful honor to date.
I really appreciate it. Thank you very much.
Click the url below to move to the POET HOUSE website.
http://www.poetshouse.org/library/get-included

Monday, June 20, 2016
I am very honored to be posted in the facebook page of Tanka Society of America.
I would like to extend my sincere gratitude toward Ms. Marilyn Hazelton, the president of TSA.
The post in Tanka Society of America's FB page
Tanka has the power to heal our broken hearts. That can help us from the hopeless terrible situation. I noticed that beside my Mother's bed in the ICU hospita...l. She was sleeping like a beautiful baby or quiet Christmas Rose...
I kept writing tanka everyday, every moment to keep myself during her last 17 days.
cherry avenue
my late mother's favorite...
is there
another world?
petal drift
Mariko Kitakubo
Tuesday, May 3, 2016
My English tanka is published in the 85th issue of Kyoto Journal.
Mr. Ken Rodgers,
Thank you very much for using my work this year again!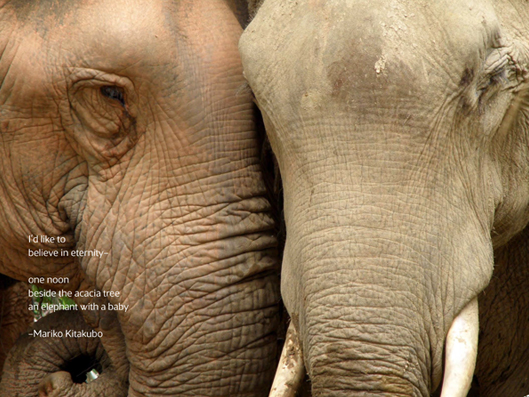 Monday, April 4, 2016
My tanka sequence is posted in Kyoto Journal #83 Food Issue.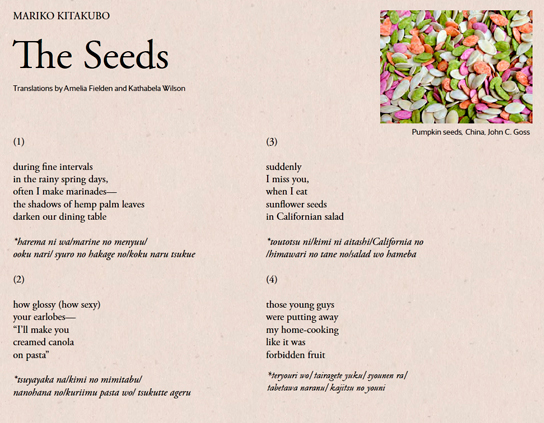 Wednesday, August 19, 2015
As of tomorrow, May 21st (U.S. time), you will be able to read and hear my tanka sequence as well as the reading performance audio at rattle.com. Please access the webpage from the URL below!
http://www.rattle.com/poetry/after-fukushima-by-mariko-kitakubo
My English tanka sequence, "After Fukushima", which was published in Rattle #47 in March 2015, together with my other sequence (8 pieces) will be published online in Rattle website on May 21.
You will be able to enjoy my bilingual tanka reading performance audio accompanied by oldflute Shakuhachi by Rick Wilson and percussion instrument by myself.
Wednesday, May 20, 2015