Contemprary Tanka Poet Mariko Kitakubo. Article details.
Three Tan-Ku sets are posted in Shot Glass Journal
Shot Glass Journal, an internet magazine, posted 3 Tank sets.
* Click the images below to view the pages in Shot Glass Journal.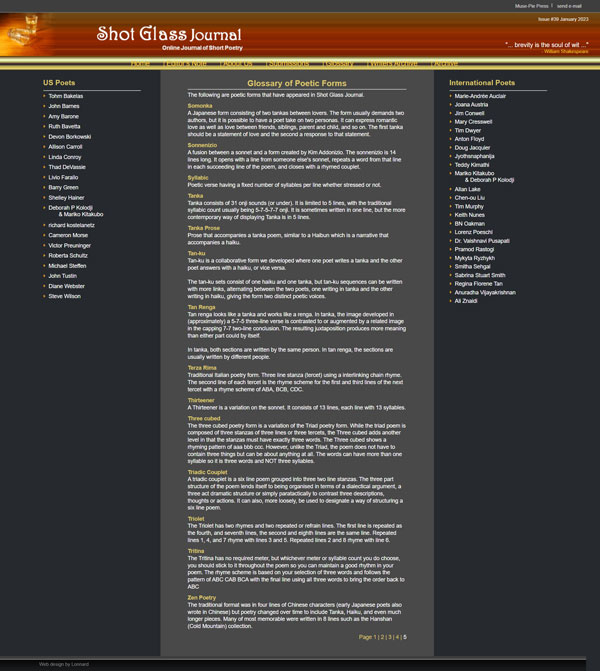 About Tan-Ku
Tan-ku is a collaborative form we developed where one poet writes a tanka and the other poet answers with a haiku, or vice versa.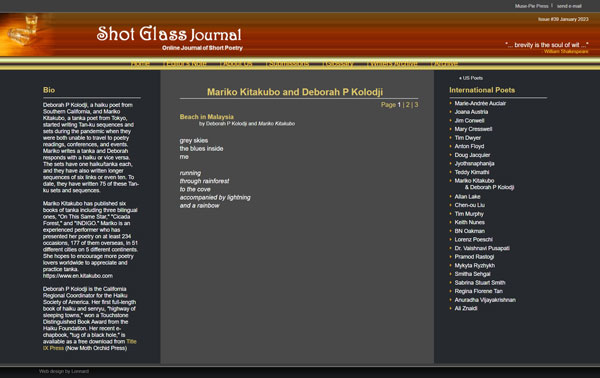 Beach in Malaysia
by Deborah P Kolodji and Mariko Kitakubo
grey skies
the blues inside
me (D)
running
through rainforest
to the cove
accompanied by lightning
and a rainbow (M)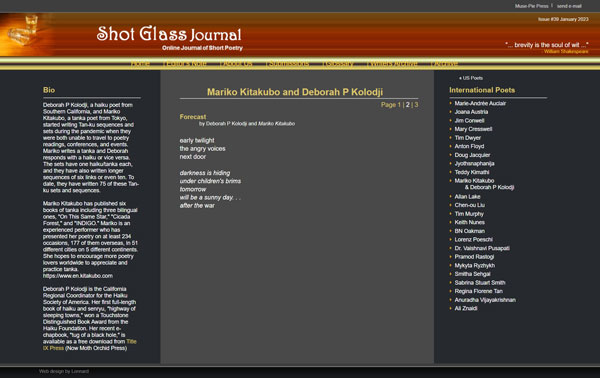 Forecast
by Deborah P Kolodji and Mariko Kitakubo
early twilight
the angry voices
next door (D)
darkness is hiding
under children's brims
tomorrow
will be a sunny day. . .
after the war (M)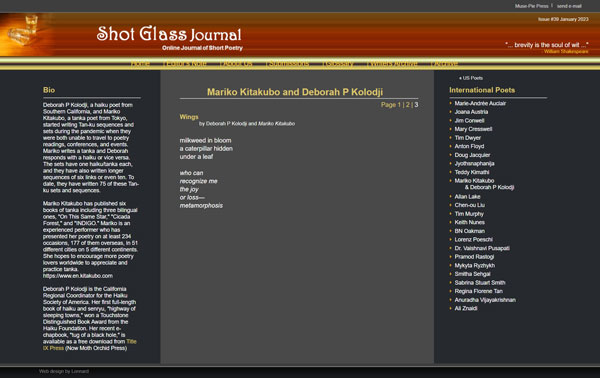 Wings
by Deborah P Kolodji and Mariko Kitakubo
milkweed in bloom
a caterpillar hidden
under a leaf (D)
who can
recognize me
the joy
or loss—
metamorphosis (M)