Contemprary Tanka Poet Mariko Kitakubo. Article details.
Mariposa Spring/Summer 2023 #48 publised our Tan-Ku set
English poetry journal "Mariposa" in its Spring/Summer 2023 issue #48 published a Tan-Ku set that Deborah and I weaved together.
I would like to express my sincere thanks to the editor Mr. David Grayson. Thank you very much.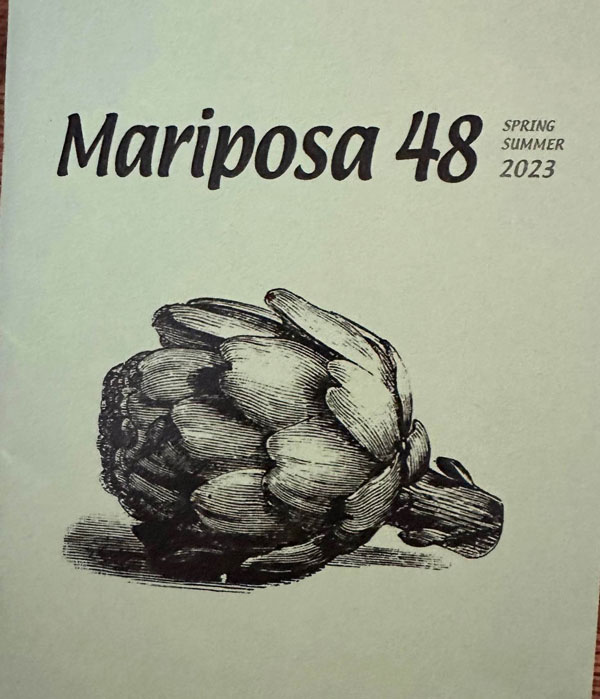 Across the Sea
feeling
the sea breeze...
I am hiding
in your shadow
on the California beach (M)
my face towards you
the tide comes in
goes out (D)
Mariko Kitakubo & Deborah P Kolodji