Contemprary Tanka Poet Mariko Kitakubo. Article details.
"red lights," an American tanka journal, published my Tanka sequence
Red Lights Vol.19 No.2 published my English tanka.

My sincere thanks to the editor, Ms. Marilyn Hazelton.

Thank you very much.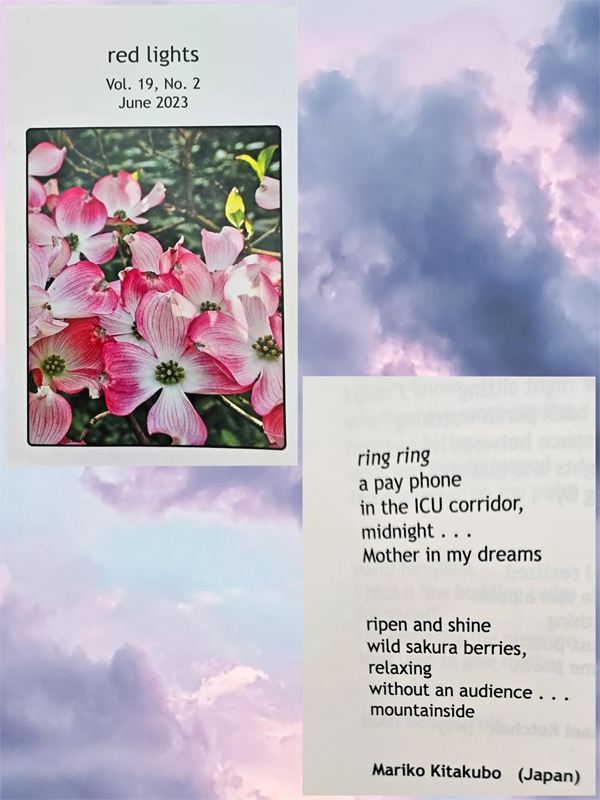 ring ring
a pay phone
in the ICU corridor,
midnight ...
Mother in my dream
ripen and shine
with sakura berries,
relaxing
without an audience ...
mountainside
It included the information in its announcement page about "DISTANCE," the Tan-Ku collection I co-authored with Ms. Debora P Kolodji.