Contemprary Tanka Poet Mariko Kitakubo. Media coverage.
Village Poets' anthology, "We Are Here: Village Poetry Anthology" posted my English Tanka sequence "Borderless Prayer".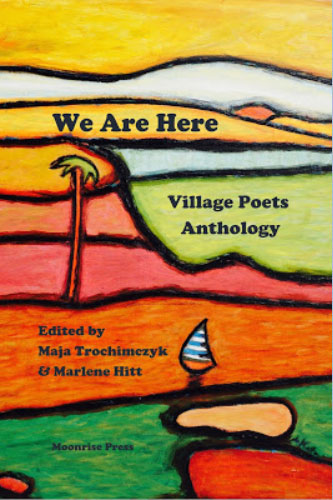 > click here to move to Village Poets website.
Borderless Prayer
rhythm of
dripping water
midnight--
when did it
turn to crimson?
overseas events
are cancelled
but our hope
won't die young
rainbow above the ocean
finding
a tiny light...
when
I rise up against
the disappointment
let's not
search for someone
to blame
we were born
to help each other
making
a spring wreath
of pansy
yellow, purple, white...
survived winter
without
color, language,
nationality...
another world
in the reflection of water
go back
to god's territory
like when
we were born
to see honesty
before
our endless
sleep
we can spread
our wings, again
tears
are meaningless
use the time
for pure
borderless prayer
Tuesday, August 11, 2020
Colorado Boulevard.net posted my writing and English tanka in its Poets Salon: Masked Beauty.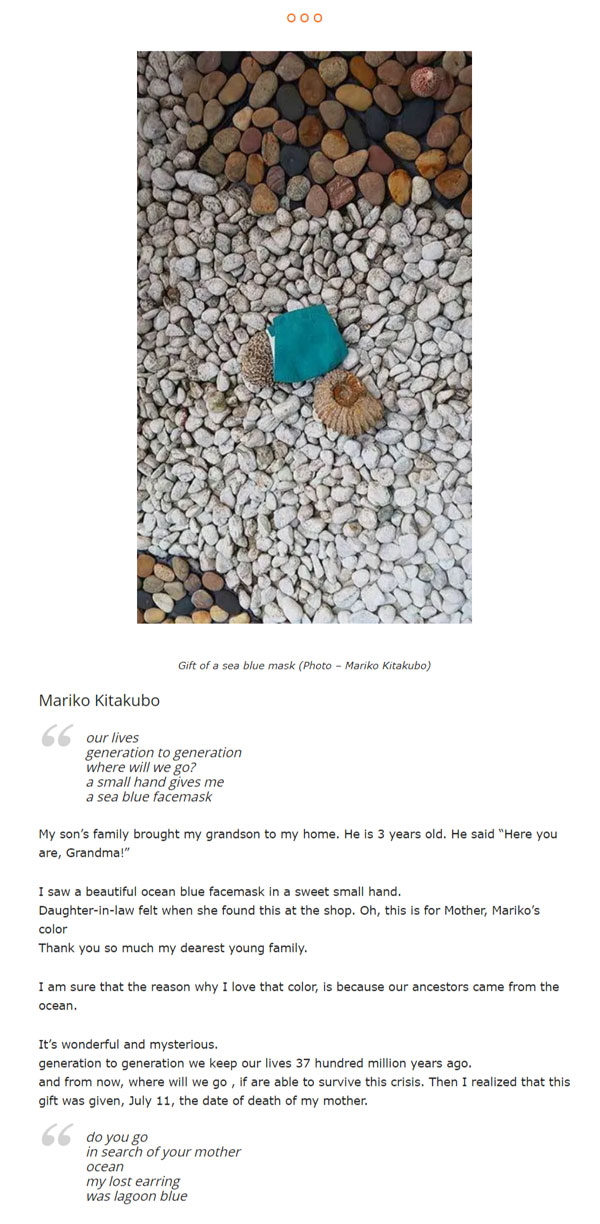 Mariko Kitakubo

"our lives
generation to generation
where will we go?
a small hand gives me
a sea blue facemask"

My son's family brought my grandson to my home. He is 3 years old. He said "Here you are, Grandma!"

I saw a beautiful ocean blue facemask in a sweet small hand.
Daughter-in-law felt when she found this at the shop. Oh, this is for Mother, Mariko's color Thank you so much my dearest young family.

I am sure that the reason why I love that color, is because our ancestors came from the ocean.

It's wonderful and mysterious.
generation to generation we keep our lives 37 hundred million years ago.
and from now, where will we go , if are able to survive this crisis. Then I realized that this gift was given, July 11, the date of death of my mother.

"do you go
in search of your mother
ocean
my lost earring
was lagoon blue"

Wednesday, July 22, 2020
I am very honored that "Distance 2020"was quoted in a discussion topic on Haiku Sanctuary website. "Distance 2020" is a Tanka and Haiku sequence Ms. Deborah P. Kolodji and I created for an experiment of new way of expression.

I would like to thank Mr. Clayton Beach, who quoted our work on Haiku Sanctuary, and those who made positive comments.

Move to Haiku Sanctuary Website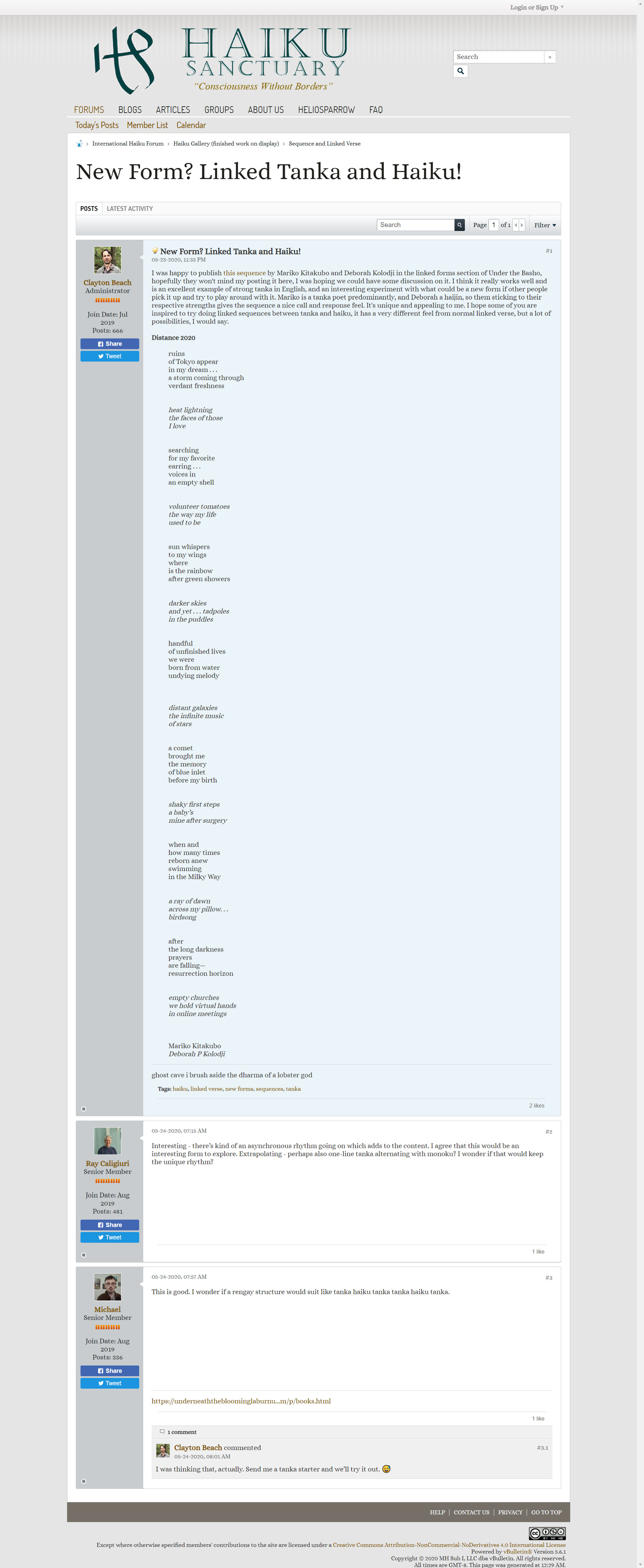 Tuesday, June 2, 2020
Internet magazine "Under the Basho (2020)" posted "Distance 2020", which is the Tanka and Haiku sequence written by Ms. Deborah P. Kolodji, a Haiku poet and my close friend, and myself.

I will be more than happy if you could spend time to read the sequence created by Haiku poet and Tanka poet in California and Tokyo respectively living under the global Corona virus crisis.

>>Move to Under the Basho(2020)web page

Click the image below to view in enlarged size.



Sunday, May 17, 2020
Thank you so much, Kathabela and Wafic Khalil.
My dear friends, please visit the Poets Salon , Colorado Boulevard to enjoy the tanka and comment.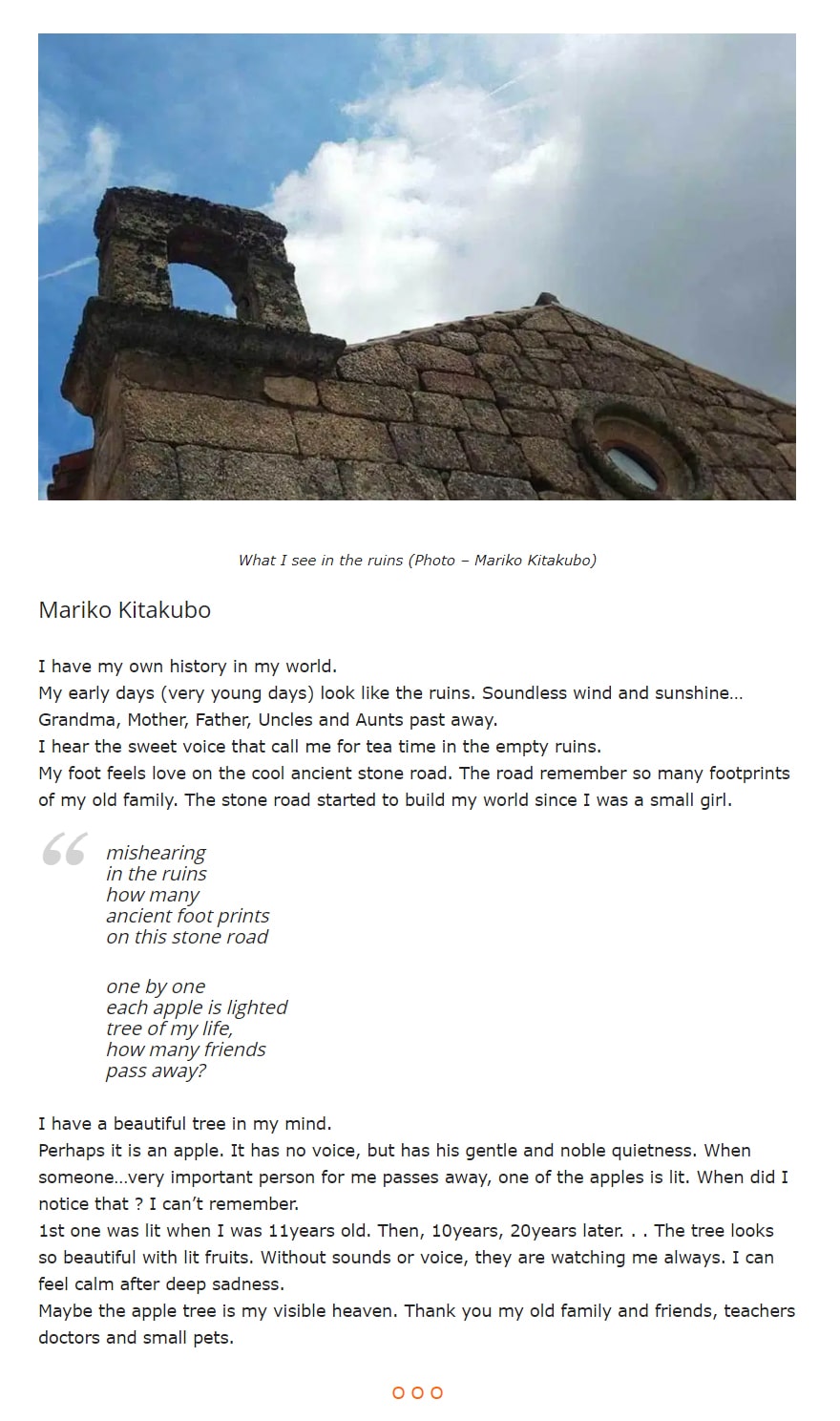 Thursday, March 12, 2020
"SF Shigun", the book written and edited by Mr. Hiroyasu Amase, posted my tanka together with the poems witten by the members of his group.
I am very honored about this. Mr. Amase, thank you very much.
Mr. Amase and I belong to "Writers association aiming for abandoning nuclear power society" (president; Otohiko Kaga).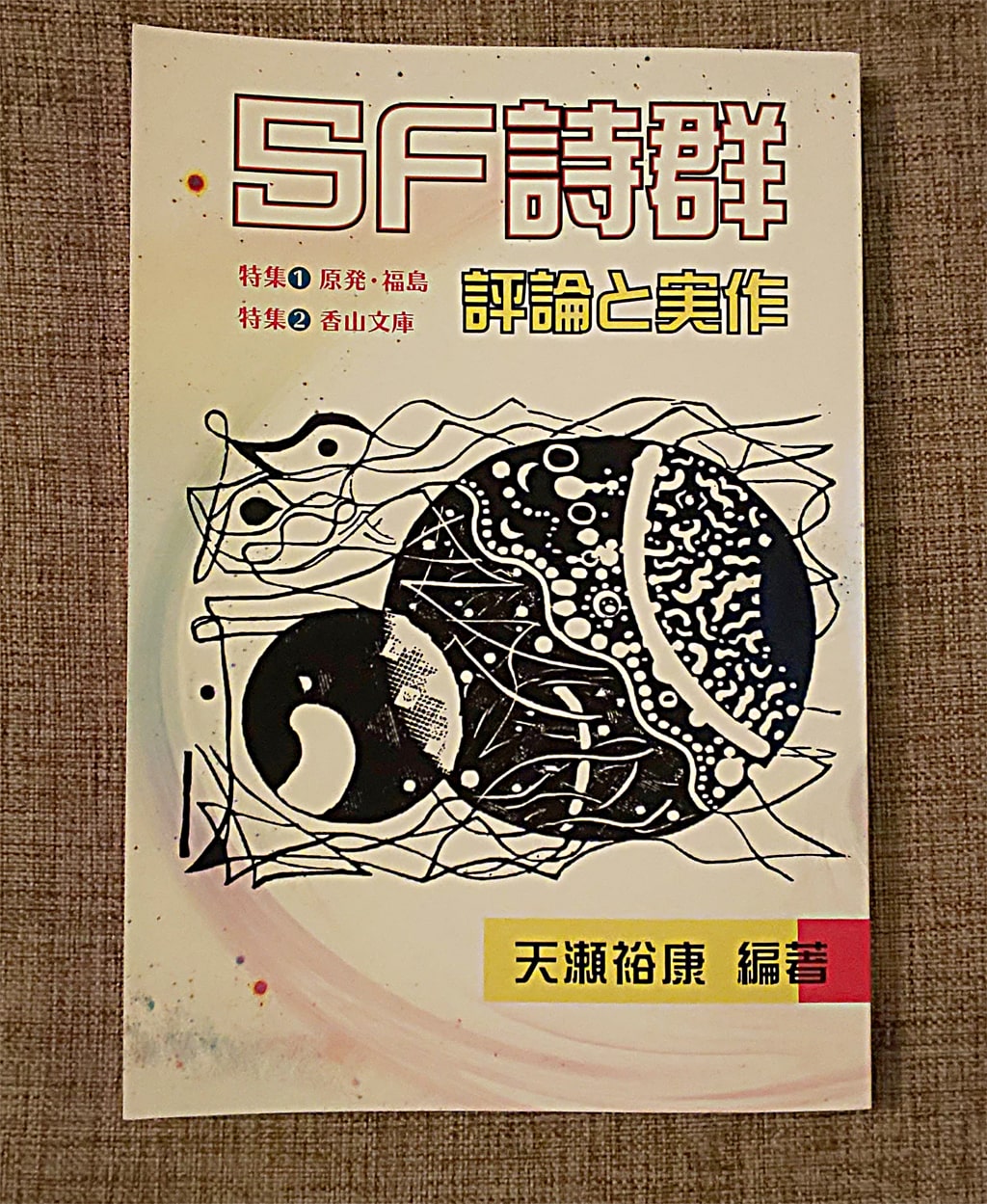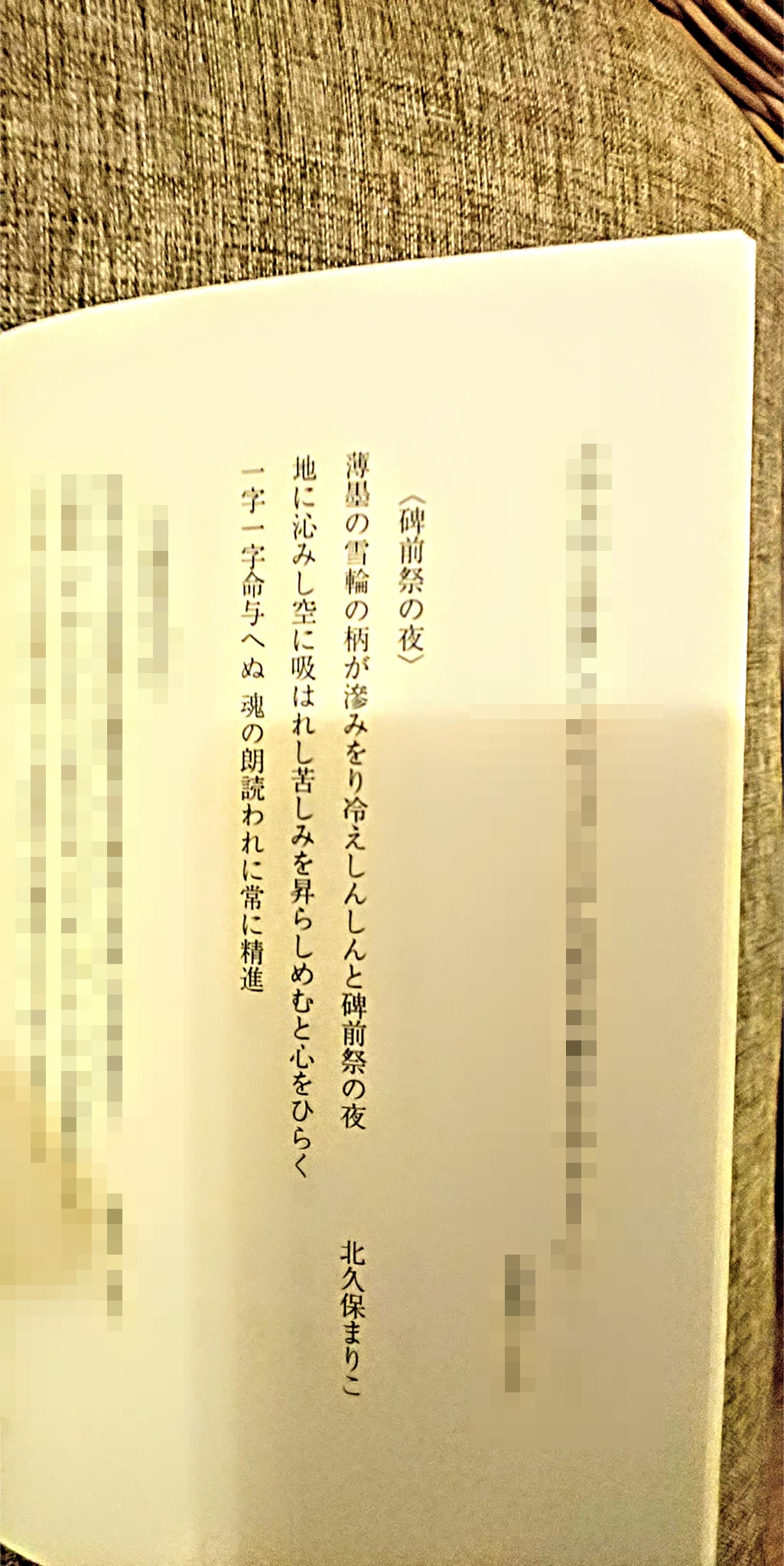 Wednesday, November 20, 2019
British Haiku Society posted in its website a report about International Haiku Conference 2019 held from May 31st to June 2nd.
It introduces my bilingual tanka reading performance at the end of the first day. Please visit their website!
Click here to visit The British Haiku Society International Haiku Conference 2019 web page.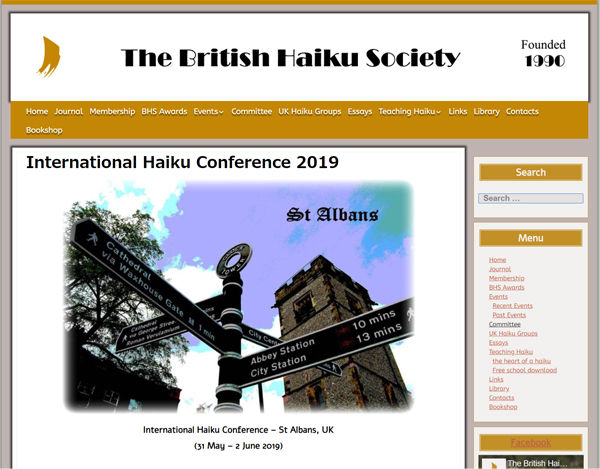 Tuesday, August 27, 2019