Contemprary Tanka Poet Mariko Kitakubo. Article details.
New Zealand poetry magazine "Kokako" posted " Inokashira Park"
The 36th issue of KOKAKO, a New Zealand poetry magazine, was delivered safely across the equator and through the sea where the first typhoon of this year moving northward.
It is a very precious thing in recent days when travel between countries is so difficult.
The fact that Ms. Deborah P Kolodji, an American Haiku poet, and myself, a Japanese Tanka poet, jointly created this sequence with the subject matter of Inokashira Park near my home gives this sequence a rich local and international flavor.
My sincere thanks to the editors, Ms. Patricia Prime and Ms. Margret Beverland.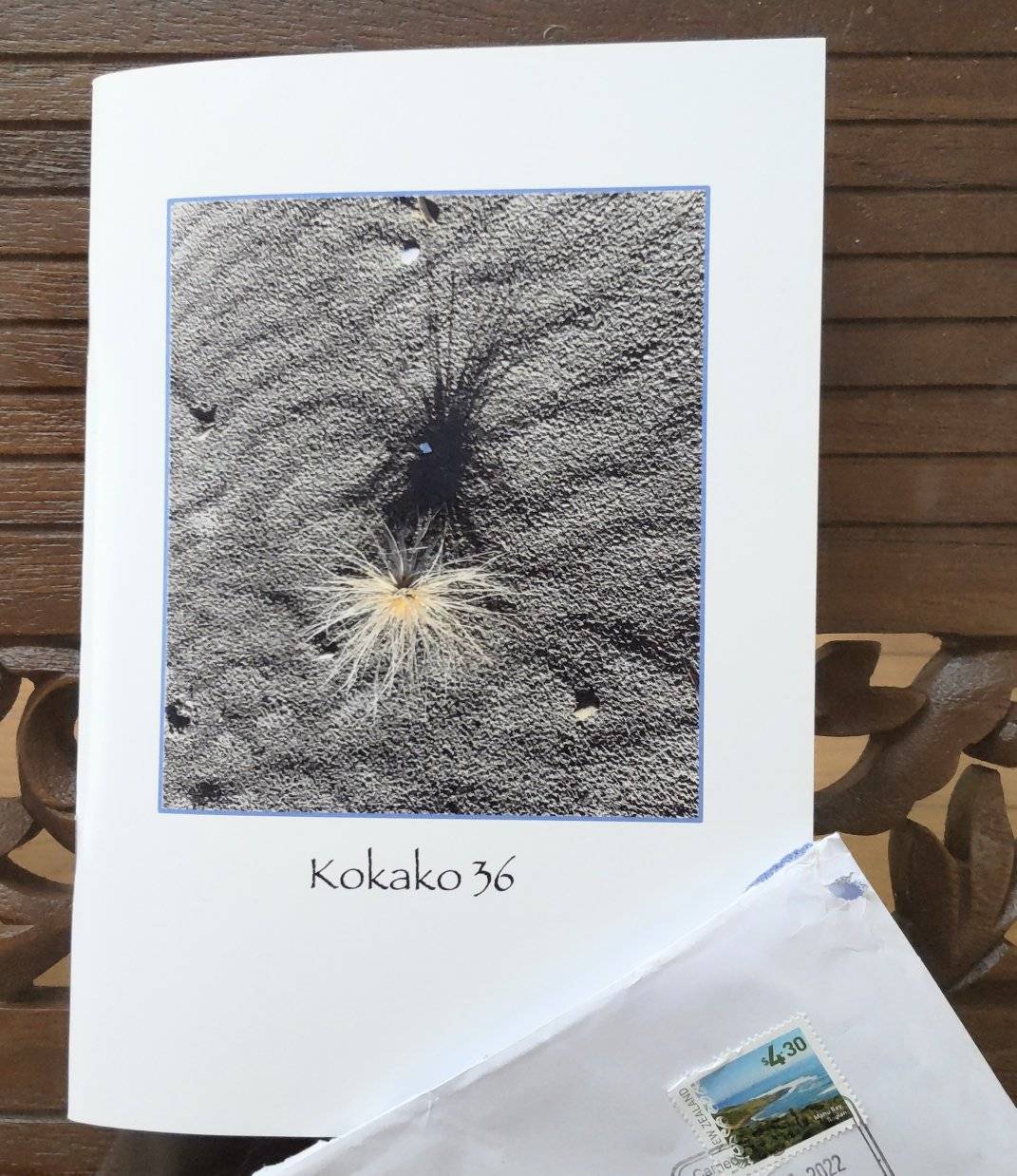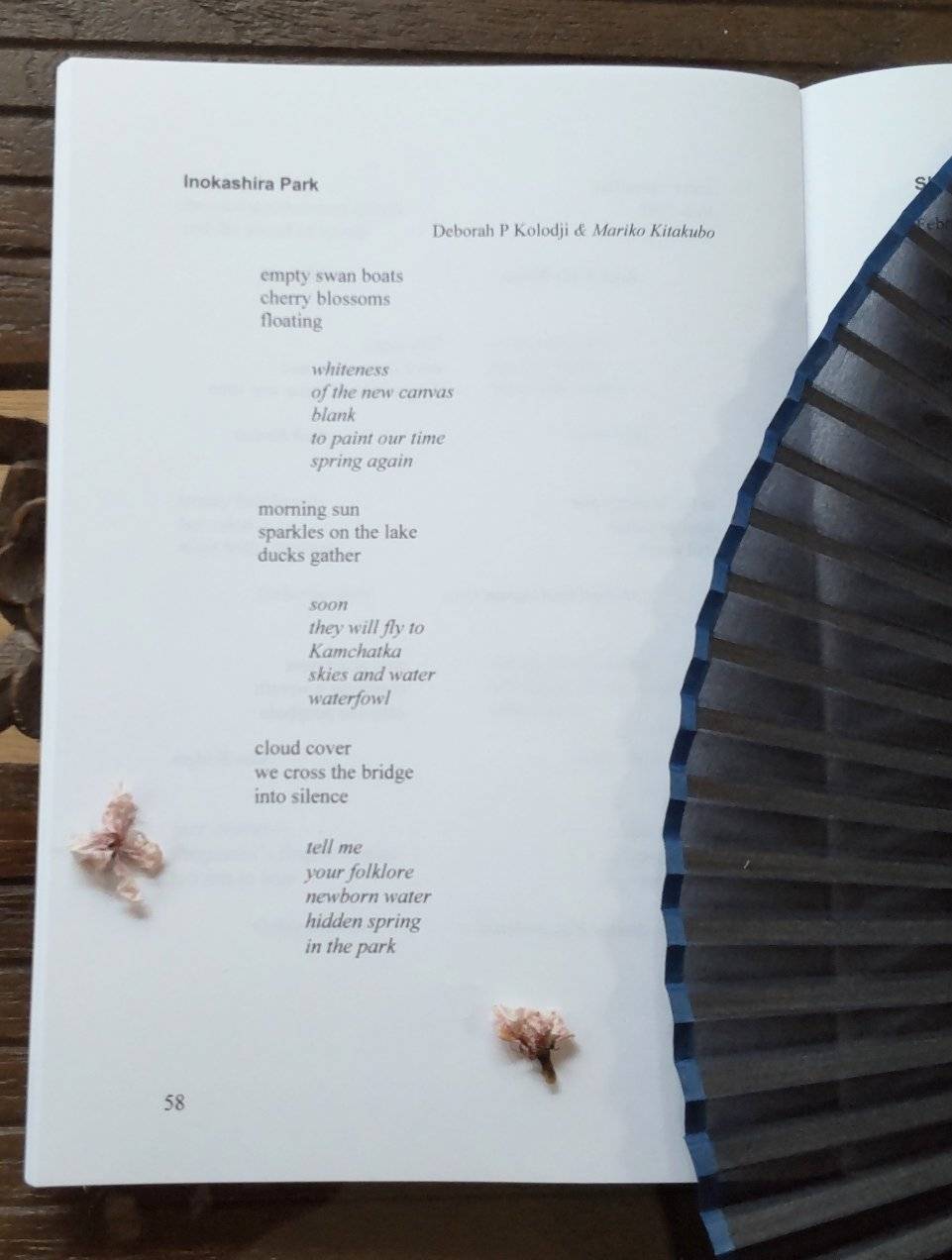 Inokashira Park
empty swan boats
cherry blossoms
floating (D)
whiteness
of the new canvas
blank
to paint our time
spring again (M)
morning sun
sparkles on the lake
ducks gather (D)
soon
they will fly to
Kamchatka
skies and water
waterfowl (M)
cloud cover
we cross the bridge
into silence (D)
tell me
your folklore
newborn water
hidden spring
in the park (M)
Deborah P. Kolodji & Mariko Kitakubo