Contemprary Tanka Poet Mariko Kitakubo.
お知らせ
Currently, we are facing unexperienced hardship of Coronavirus.
I would like to send my sincere prayers for those who are suffering from tragedy.
While almost all academic and art events being voluntarily canceled, I have decided to make a small step forward in such a way nobody is under threat.
I will send my sincere prayers for all of you. I would be more than happy if it stays with you to help for your comfort.
2020.03.18.
Wednesday, March 18, 2020
Thank you so much, Kathabela and Wafic Khalil.
My dear friends, please visit the Poets Salon , Colorado Boulevard to enjoy the tanka and comment.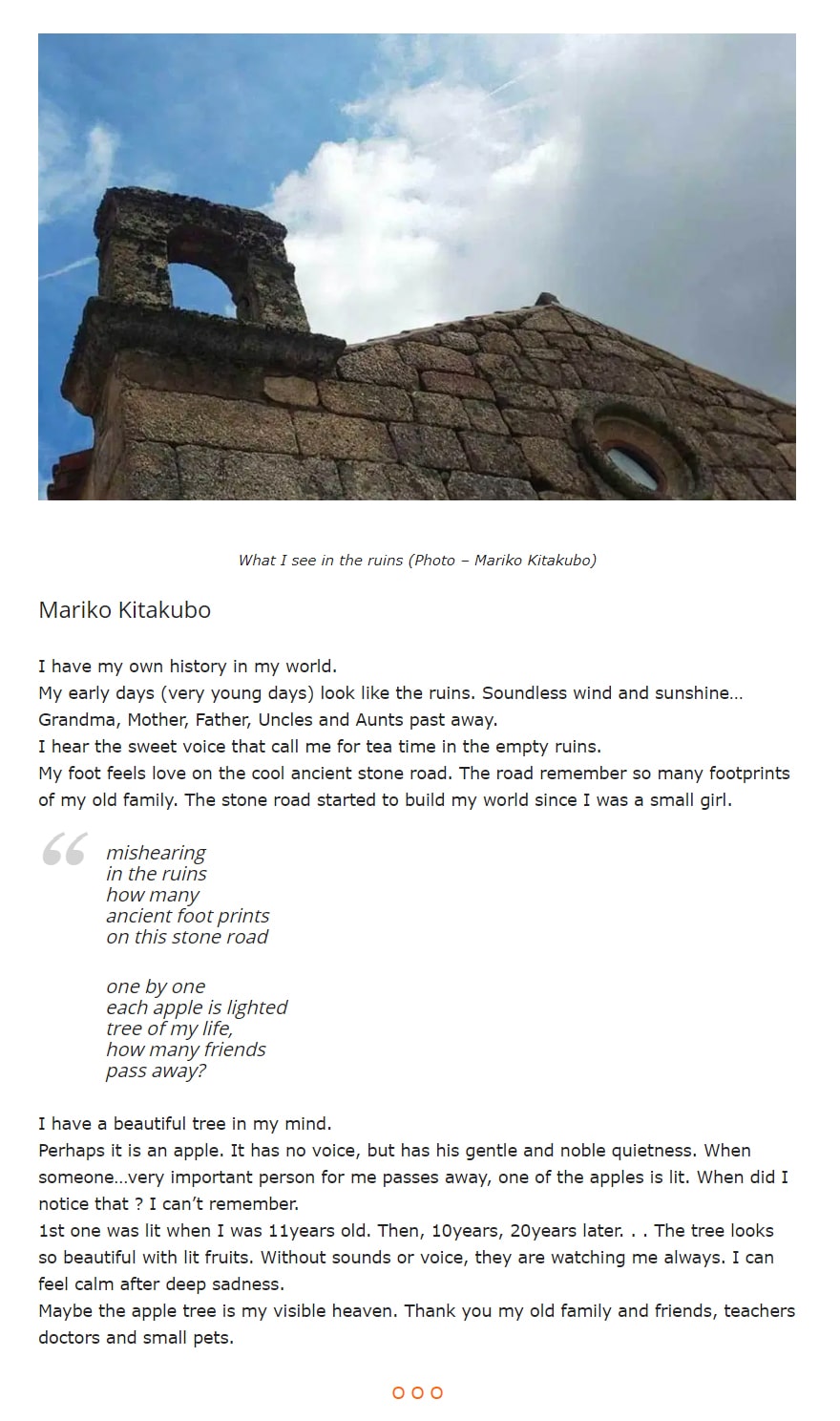 Thursday, March 12, 2020
I made a short movie in commemoration of 15 years bilingual reading activity overseas.
I would like to express my sincere gratitude toward everyone who supported me.
Please enjoy watching!
Friday, February 7, 2020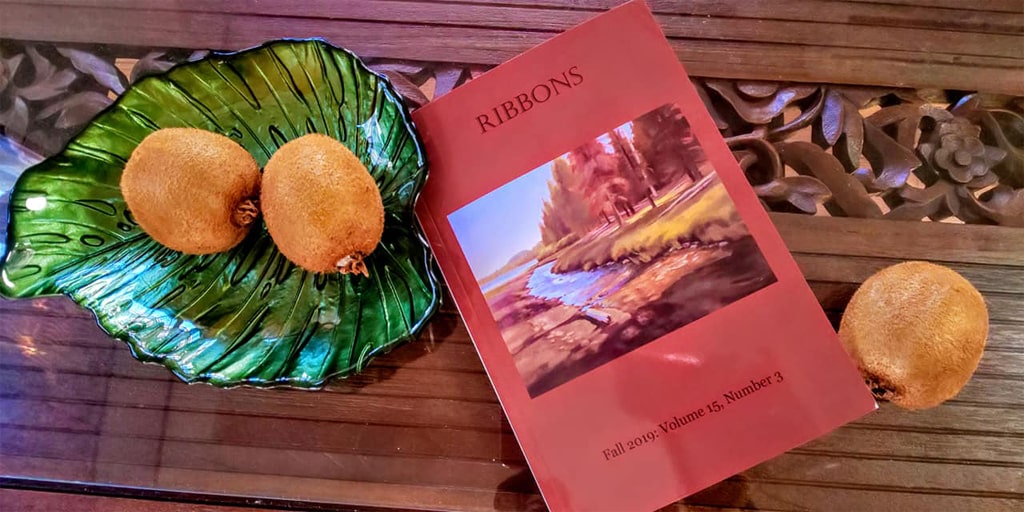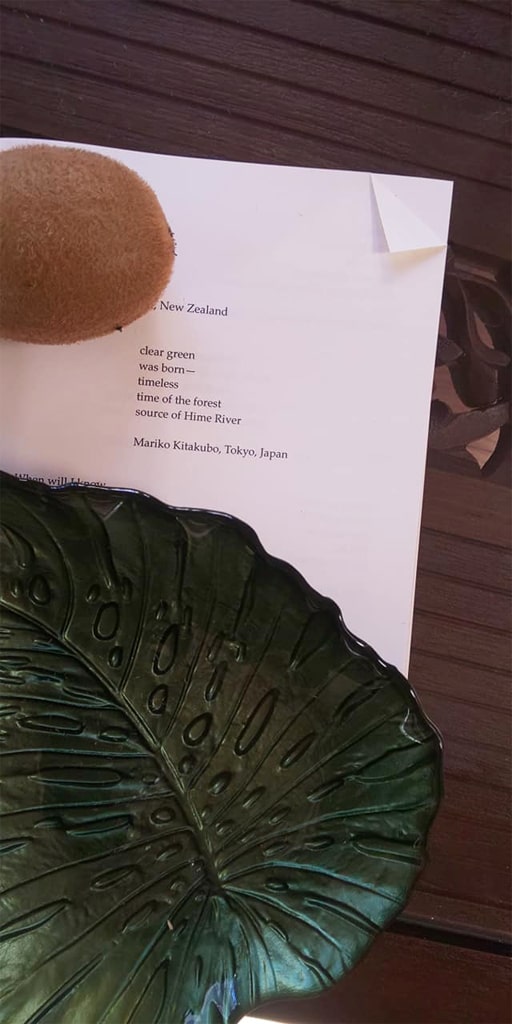 Tanka Cafe - Theme, Time
clear green
was born ---
timeless
time of the forest
source of Hime River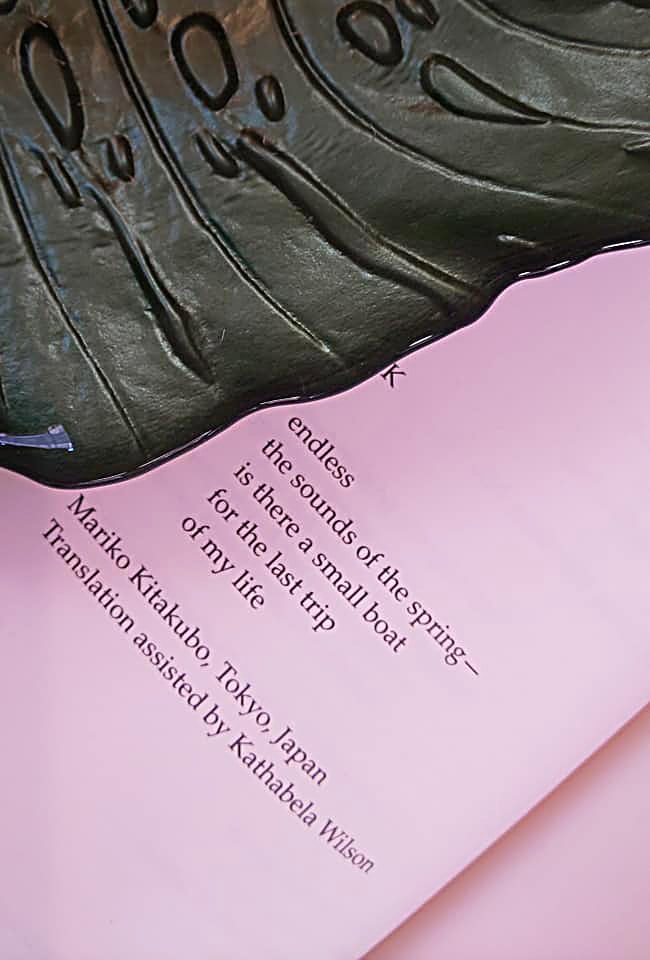 Selected tanka
endless
the sounds of the spring ---
is there a small boat
for the last trip
of my life
Fall 2019: Volume 15, Number 3
Friday, November 29, 2019
"SF Shigun", the book written and edited by Mr. Hiroyasu Amase, posted my tanka together with the poems witten by the members of his group.
I am very honored about this. Mr. Amase, thank you very much.
Mr. Amase and I belong to "Writers association aiming for abandoning nuclear power society" (president; Otohiko Kaga).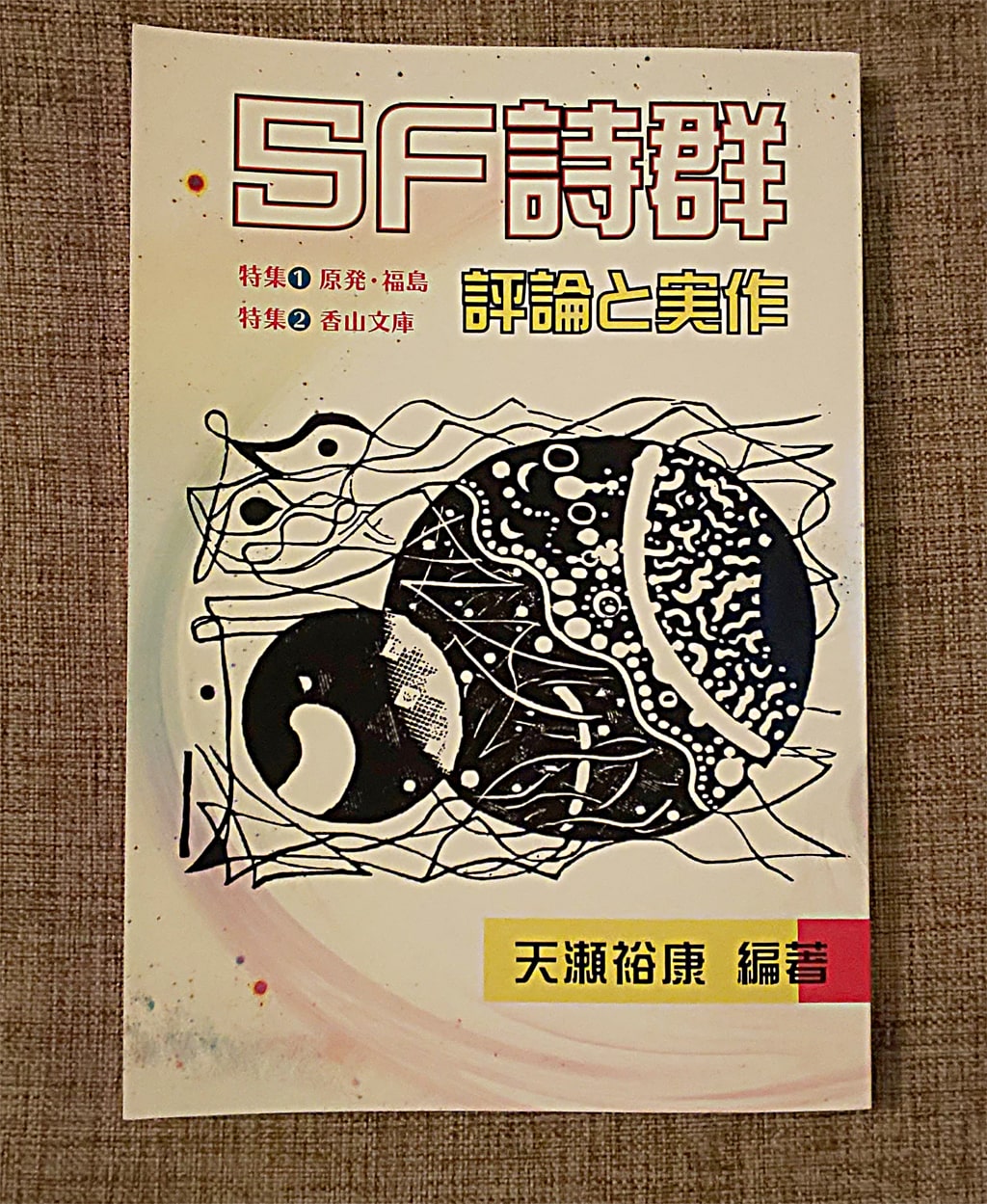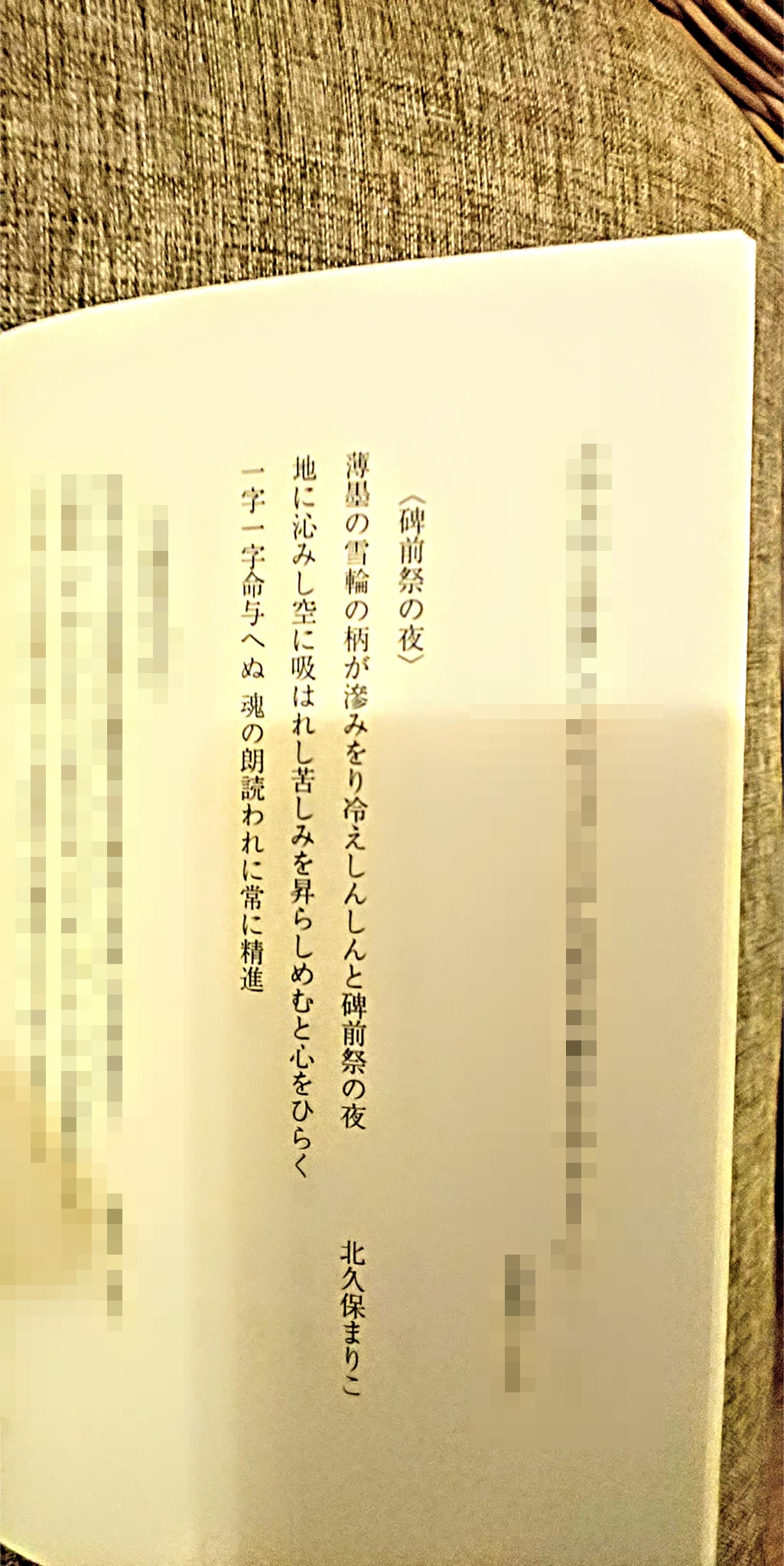 Wednesday, November 20, 2019