Contemprary Tanka Poet Mariko Kitakubo. Article details.
"Writers association for abandoning-nuclear-power society" newsletter Vol. 19.
The newsletter volume 19 of "Writers association aiming for abondoning-nuclear-power society" (President: Mr. Otohiko Kaga) issued in October 2020 posted my essay "Kokoro no Arikata (the State of Mind)".
Having an agreement from Mr. Yukitsuna Sasaki, who presides "Kokoro no Hana", a Tanka association I belong to, I quoted some pieces of Tanka from Mr. Sasaki's anthology, "Teo ga Kita Hi (The day Theo became my family member)."
Although a piece of Tanka is supposed to be written in one line as in the original, it had to devide a piece into two lines due to the limitation of number of characters per line. I sincerely apologize for it.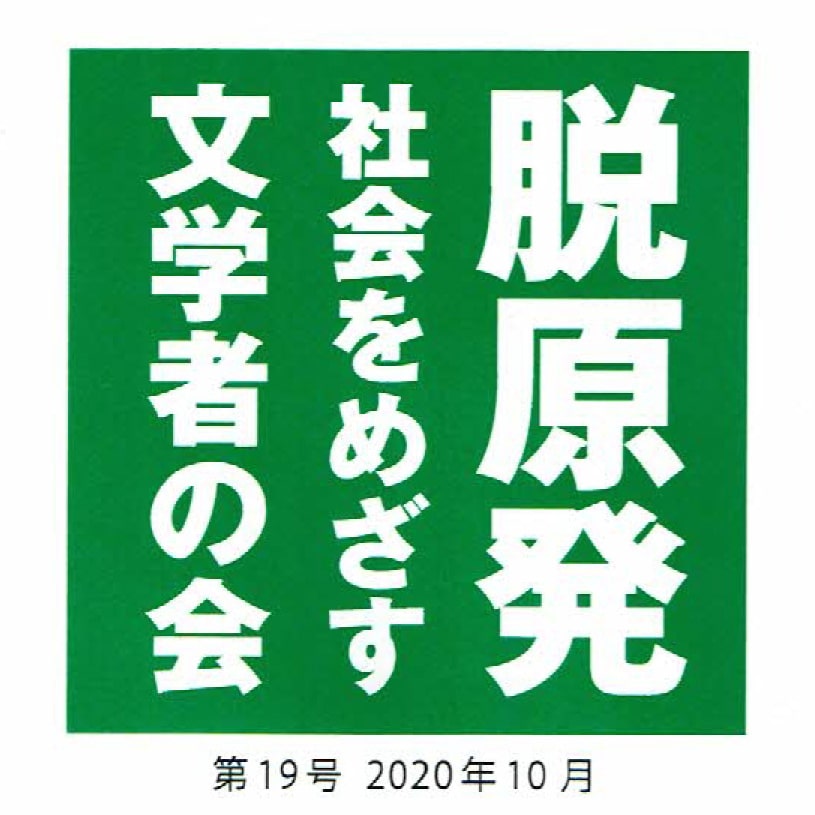 Excerpt from the newsletter
(click the image below to read the article in enlarged size)