Contemprary Tanka Poet Mariko Kitakubo. Article details.
"Under the Basho" published two sequences that I wrote with Ms. D. P. Kolodji
The series of English haiku and tanka sequences that I created with Ms. Deborah P. Kolodji has already reached its 22nd volume, and two of them were recently published in the online English haiku journal, "Under the Basho."
I am very glad about this.
I recall with nostalgia that our first piece, "Distance 2020," was picked up and published in the journal.
Thank you very much.
>> Under the Basho / "Seedlings" page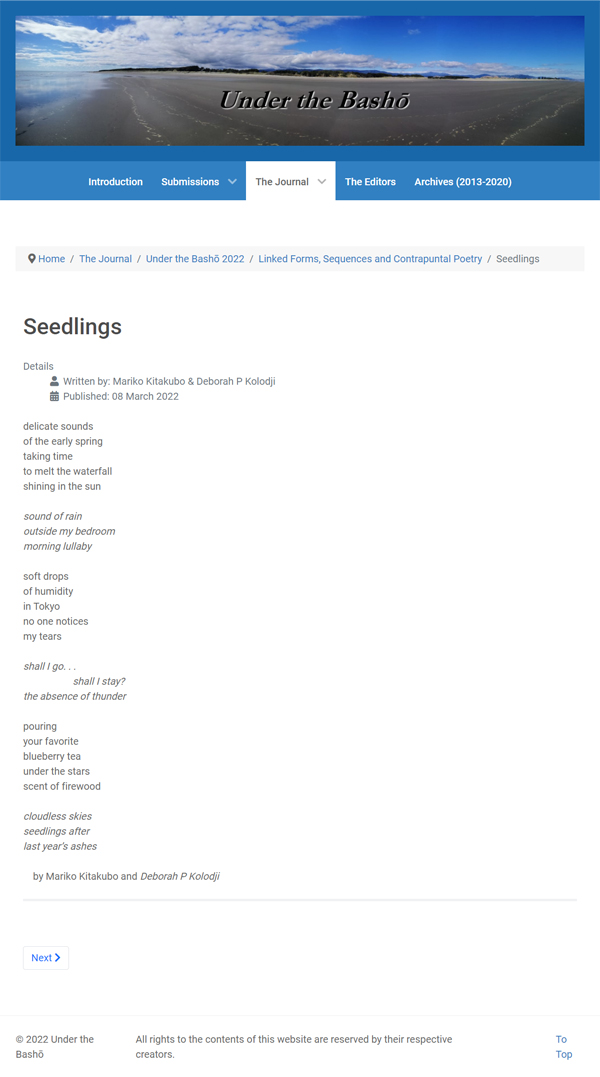 >> Under the Basho / "Uncertain" page