Contemprary Tanka Poet Mariko Kitakubo. Media coverage.
British Haiku Society posted in its website a report about International Haiku Conference 2019 held from May 31st to June 2nd.
It introduces my bilingual tanka reading performance at the end of the first day. Please visit their website!
Click here to visit The British Haiku Society International Haiku Conference 2019 web page.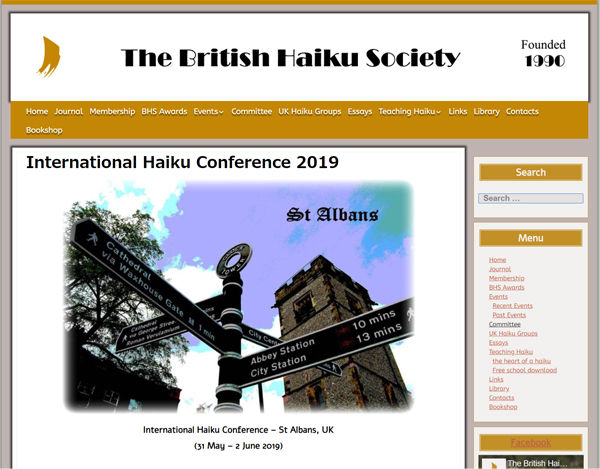 Tuesday, August 27, 2019
Colorado Boulevard.net posted my writing and English tanka, together with a photo of my cat, in its Poets Salon: Dreaming Cats.


Monday, July 22, 2019
In the newsletter volume 15 of "Writers association aiming for abondoning-nuclear-power society" issued in March, 2019, 10 pieces of my tanka and my article about the trip to Fukushima where I visited as a Environment Committee member of the Japan P.E.N.Club are posted.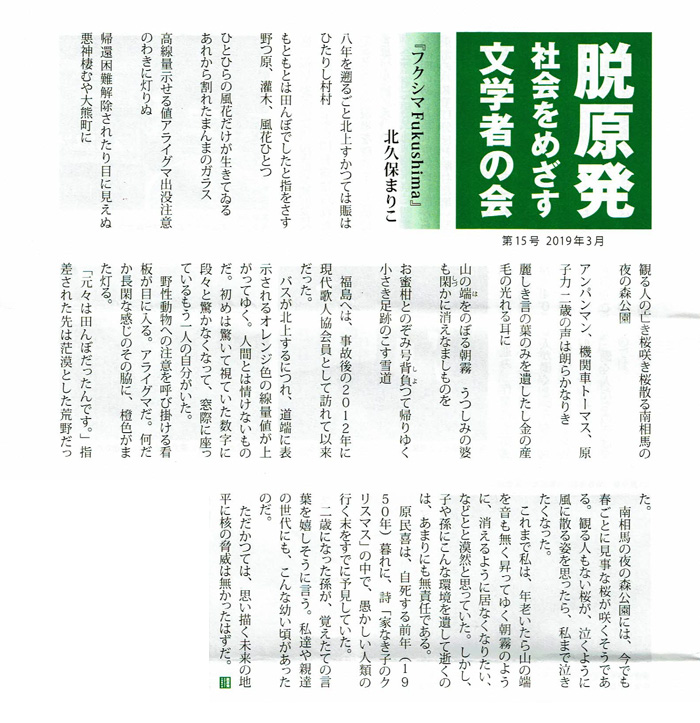 Thursday, April 4, 2019
Wendy-Net, a monthly magazine Wendy's website, posted my article in its "WOMEN" section back number. Please read. (the article is written in Japanese.)
Wendy-Net (https://www.wendy-net.com/)
Back Number "Mariko Kitakubo - Poet & Reading Performer"
≫ Read the article in Wendy-Net swebsite.
Click the image below to view in large-size.
If you wish to read the article posted in Monthly Wendy, Feb. 2018 issue, click here. (English translation is available.)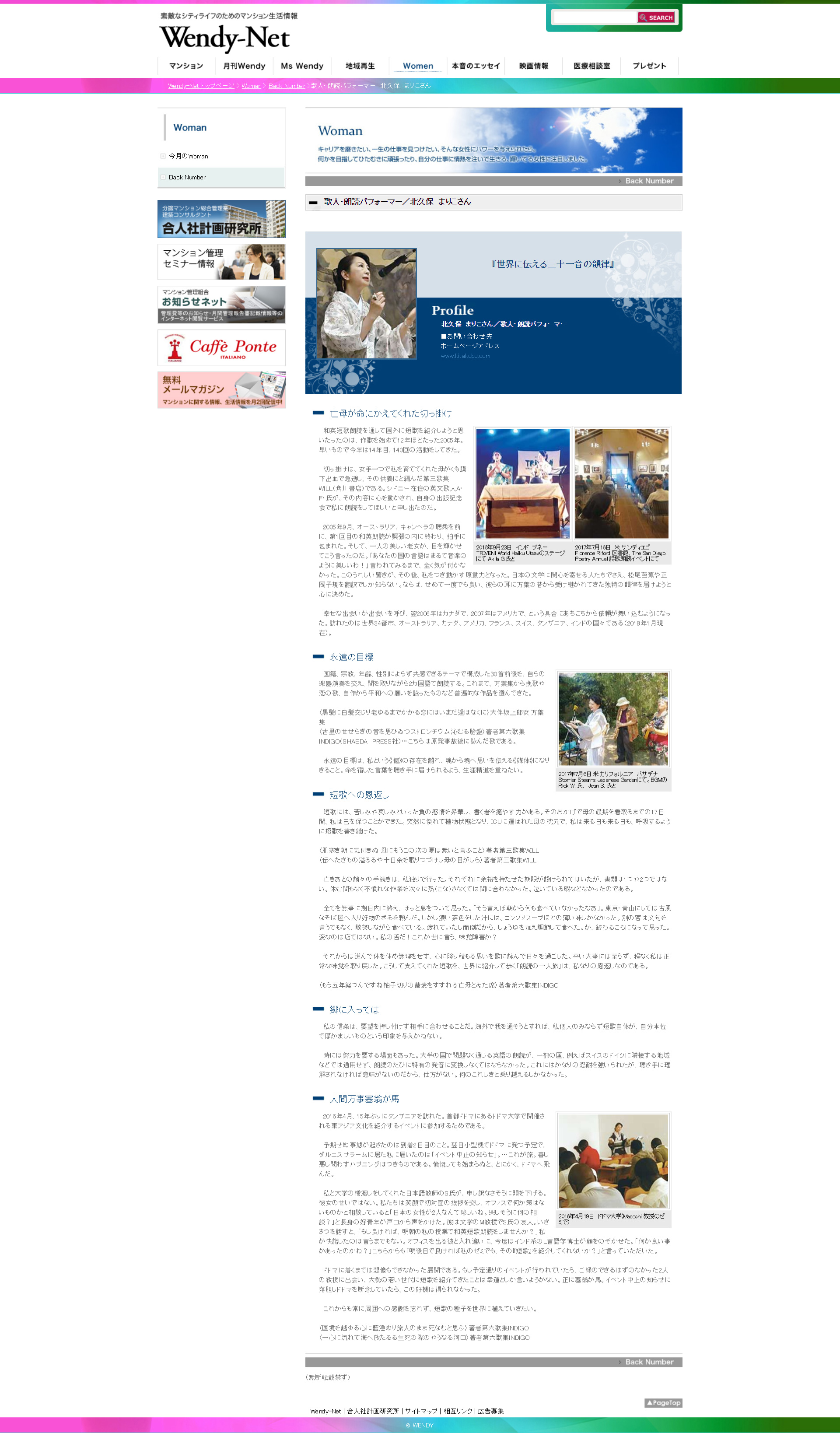 Tuesday, March 26, 2019