Contemprary Tanka Poet Mariko Kitakubo. Media coverage.
Colorado Boulevard.net posted my writing and English tanka, together with a photo of my cat, in its Poets Salon: Dreaming Cats.


Monday, July 22, 2019
In the newsletter volume 15 of "Writers association aiming for abondoning-nuclear-power society" issued in March, 2019, 10 pieces of my tanka and my article about the trip to Fukushima where I visited as a Environment Committee member of the Japan P.E.N.Club are posted.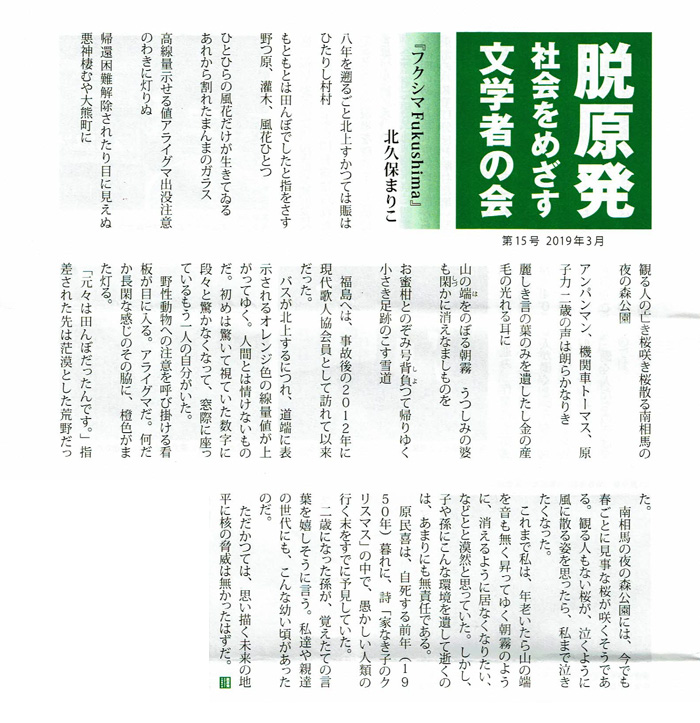 Thursday, April 4, 2019
Wendy-Net, a monthly magazine Wendy's website, posted my article in its "WOMEN" section back number. Please read. (the article is written in Japanese.)
Wendy-Net (https://www.wendy-net.com/)
Back Number "Mariko Kitakubo - Poet & Reading Performer"
≫ Read the article in Wendy-Net swebsite.
Click the image below to view in large-size.
If you wish to read the article posted in Monthly Wendy, Feb. 2018 issue, click here. (English translation is available.)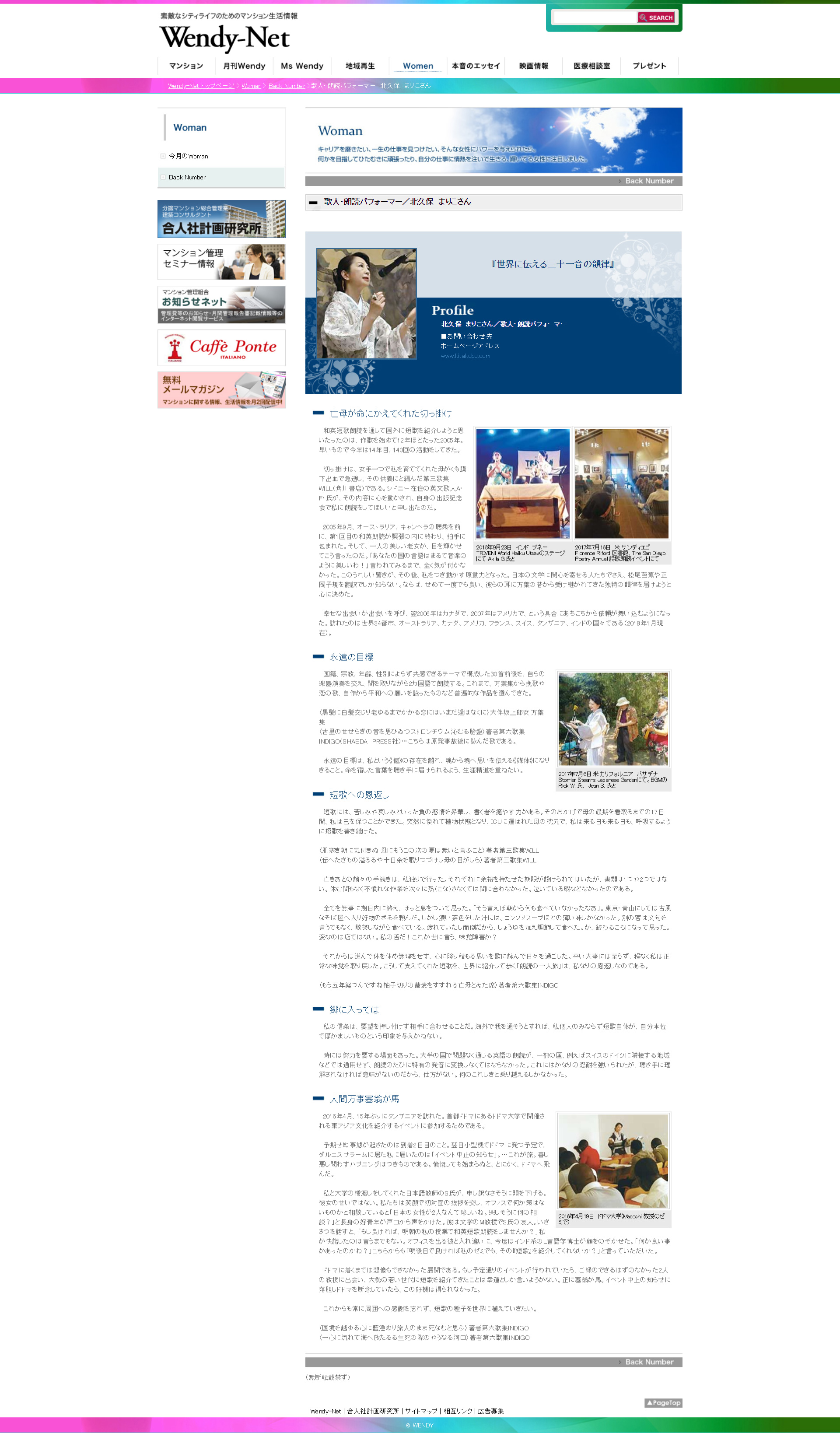 Tuesday, March 26, 2019