Contemprary Tanka Poet Mariko Kitakubo. Tanka Society of America.
My Tanka publicized in Tanka Society of America.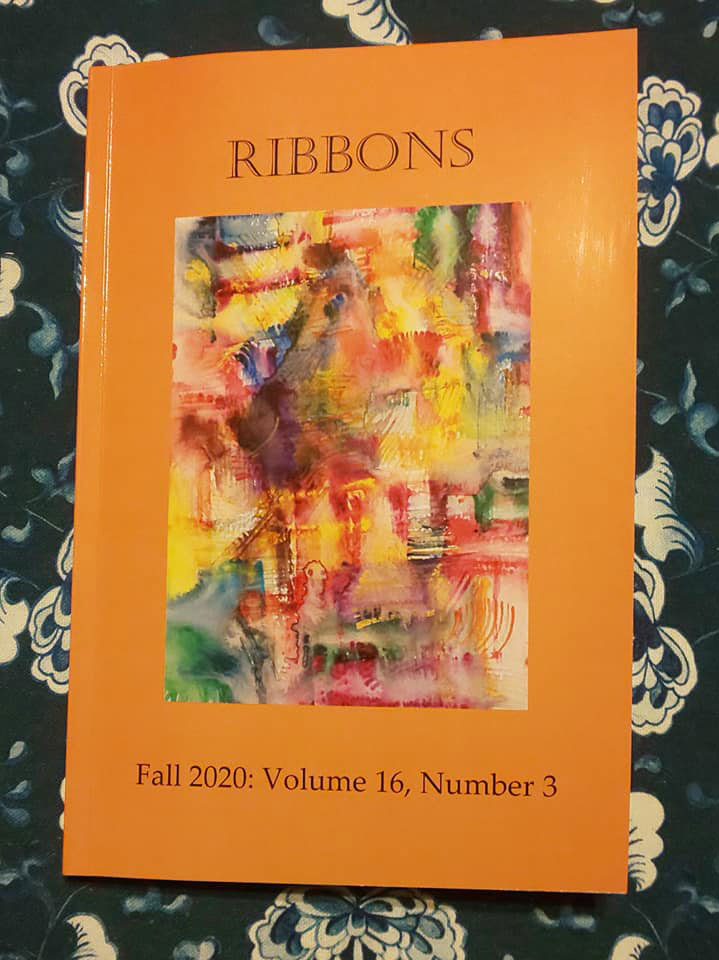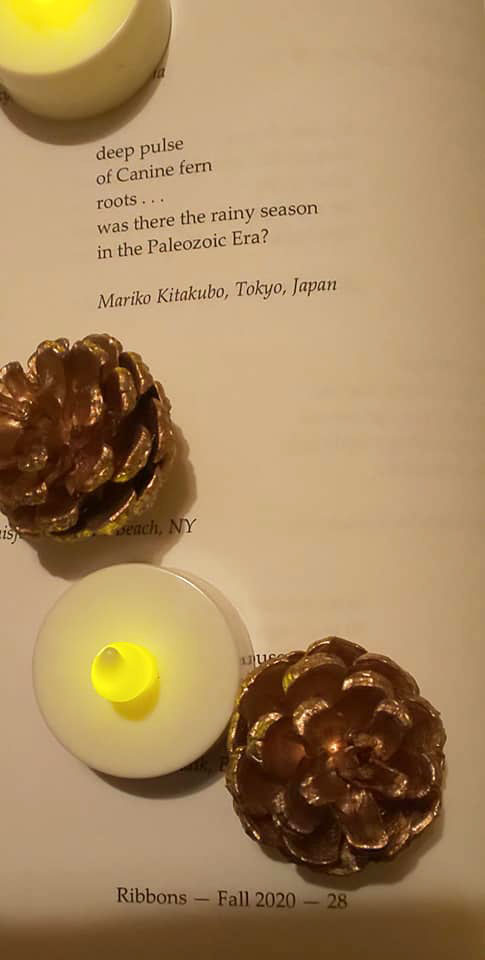 Tanka Cafe, Theme:History
deep pulse
of Canine fern
roots...
was there the rainy season
in the Paleozoic Era?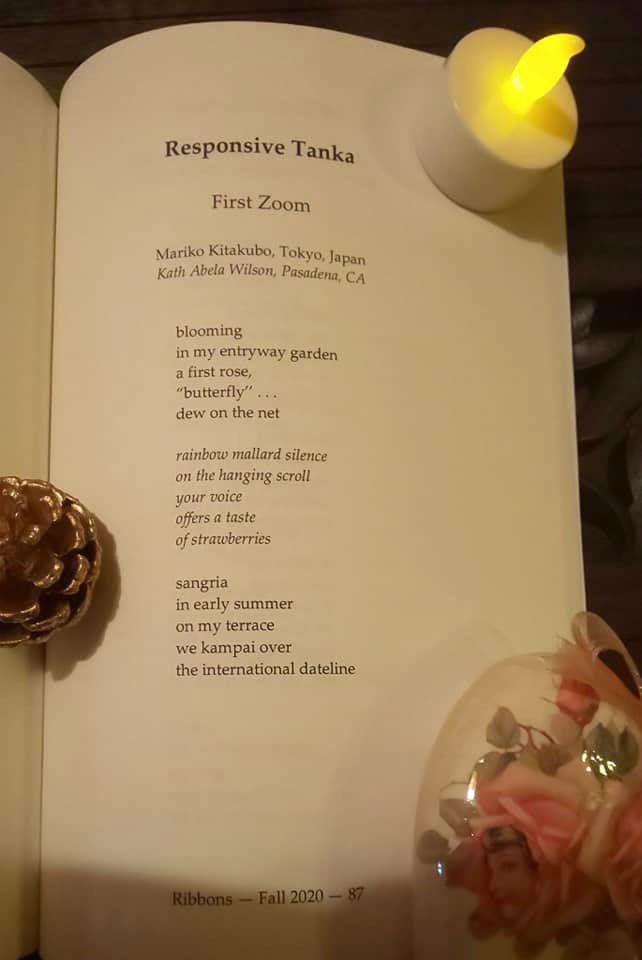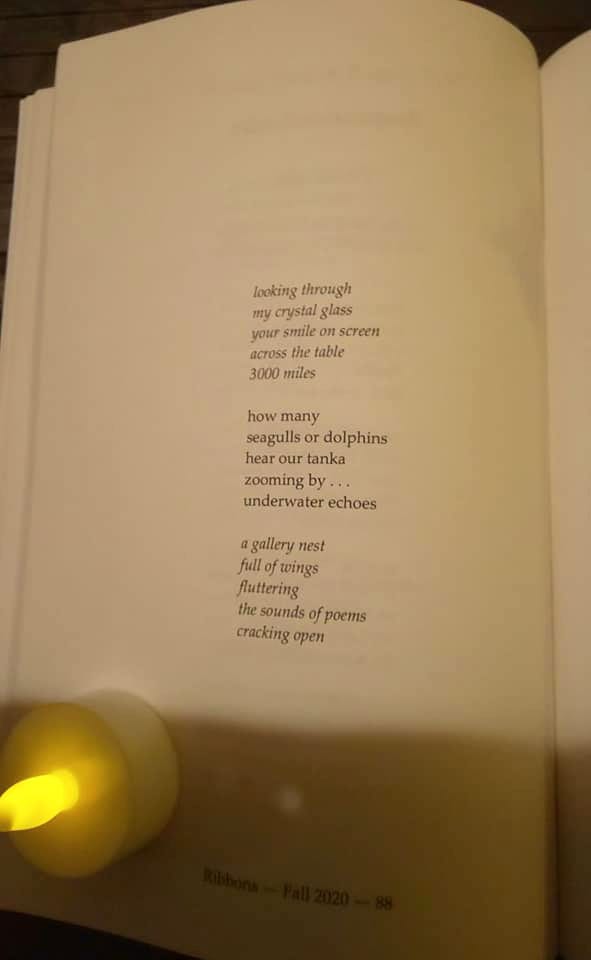 Responsive Tanka
First Zoom
Mariko Kitakubo, Tokyo Japan
Kath Abela Wilson, Pasadena CA
blooming
in my entryway garden
a first rose,
'' butterfly '' ...
dew on the net
(M)
rainbow mallard silence
on the hanging scroll
your voice
offers a taste
of strawberries
(K)
sangria
in early summer
on my terrace
we kampai over
the international dateline
(M)
looking through
my crystal glass
your smile on screen
across the table
3000 miles
(K)
how many
seagulls or dolphins
hear our tanka
zooming by ...
underwater echoes
(M)
a gallery nest
full of wings
flutterings
the sounds of poems
cracking open
(K)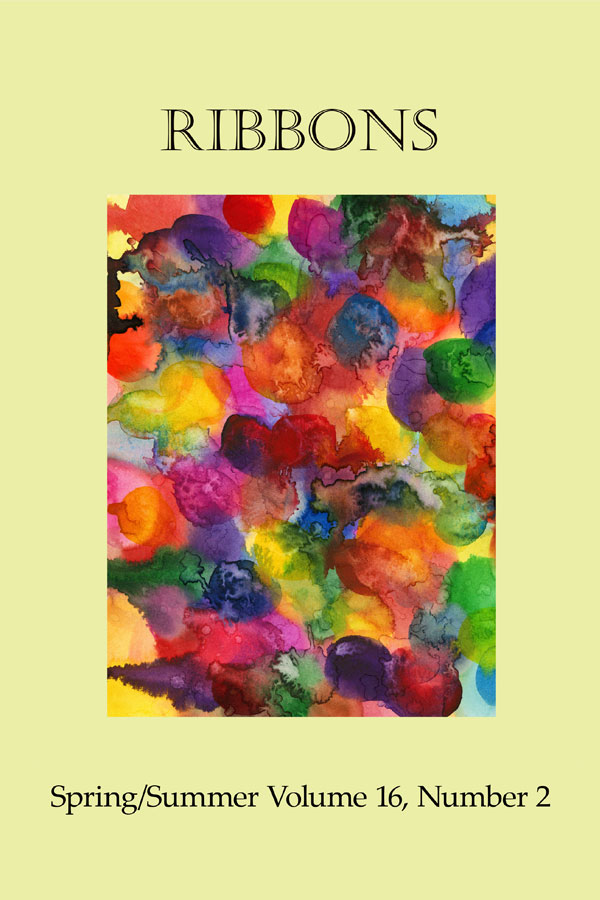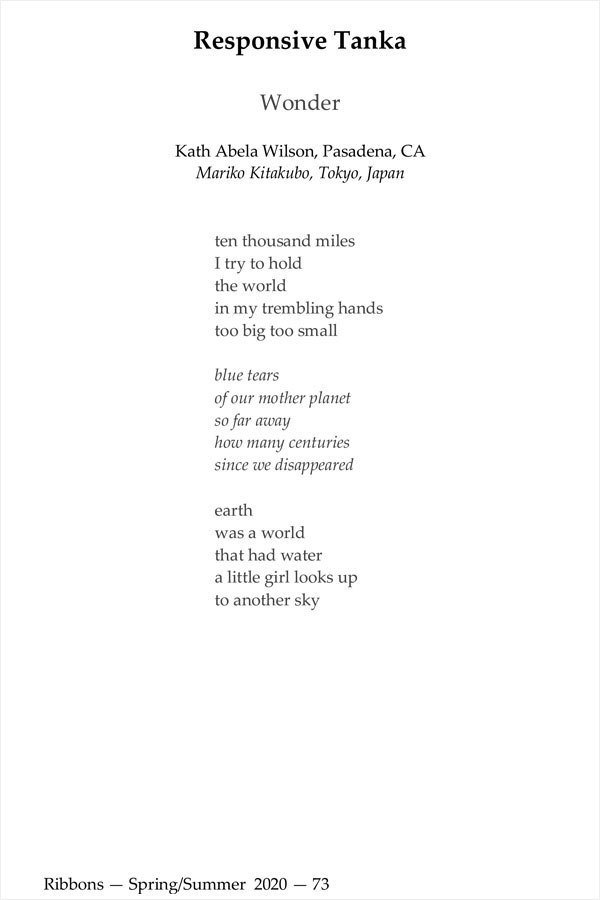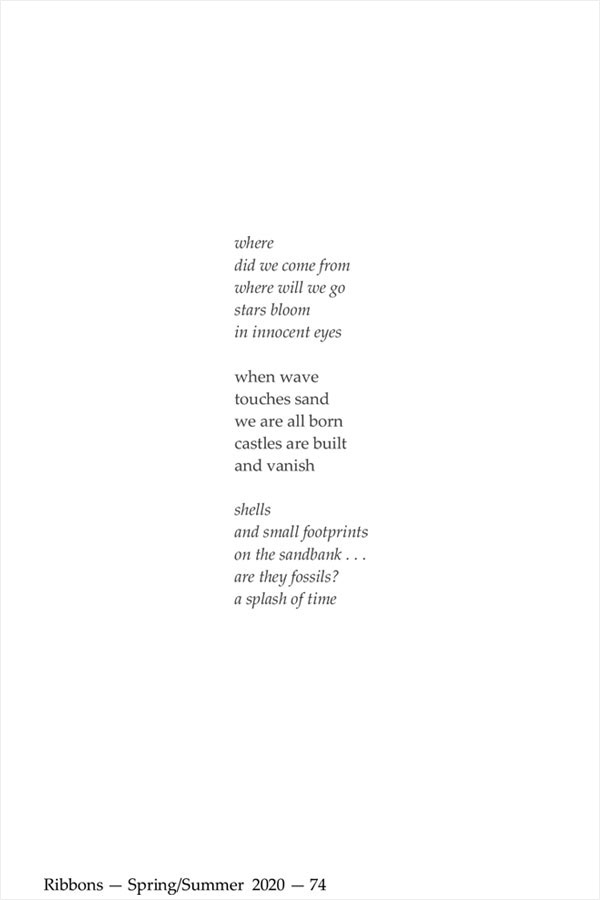 Responsive Tanka
Wonder
Kath Abela Wilson, Pasadena, CA
Mariko Kitakubo, Tokyo, Japan

ten thousand miles
I try to hold
the world
in my trembling hands
too big too small
(K)

blue tears
of our mother planet
so far away
how many centuries
since we disappeared
(M)

earth
was a world
that had water
a little girl looks up
to another sky
(K)
where
did we come from
where will we go
stars bloom
in innocent eyes
(M)

when wave
touches sand
we are all born
castles are built
and vanish
(K)

shells
and small footprints
on the sandbank . . .
are they fossils?
a splash of time
(M)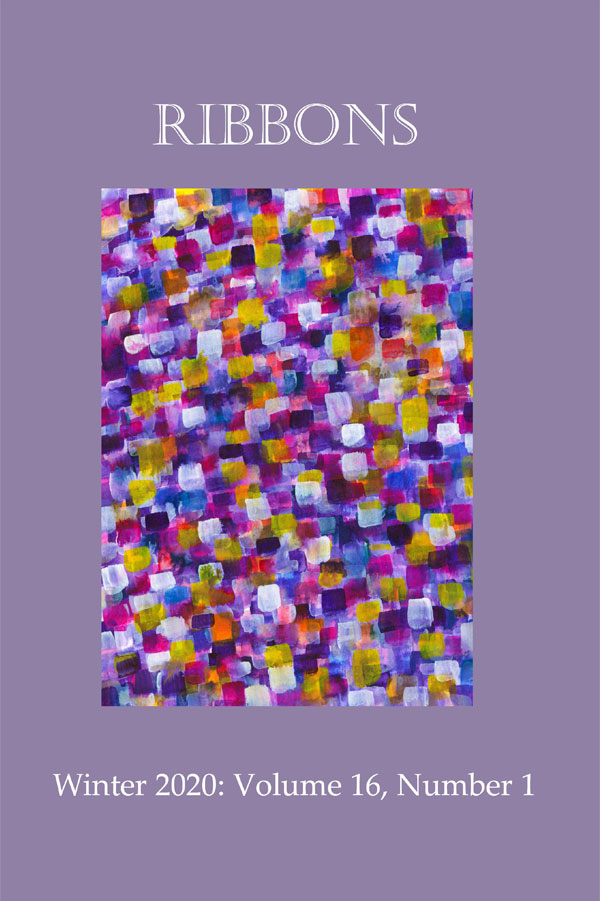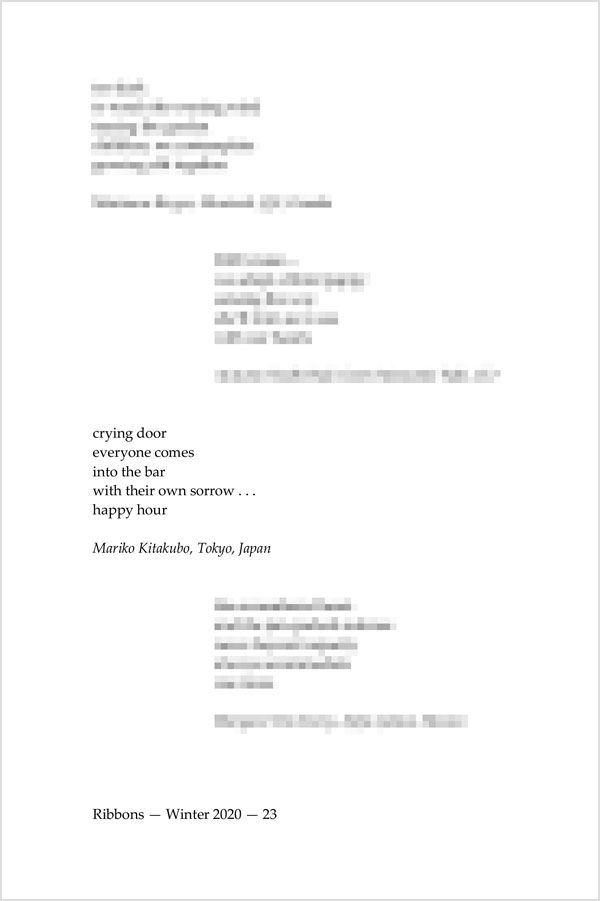 Tanka Cafe - Theme, Time
crying door
everyone comes
into the bar
with their own sorrow ...
happy hour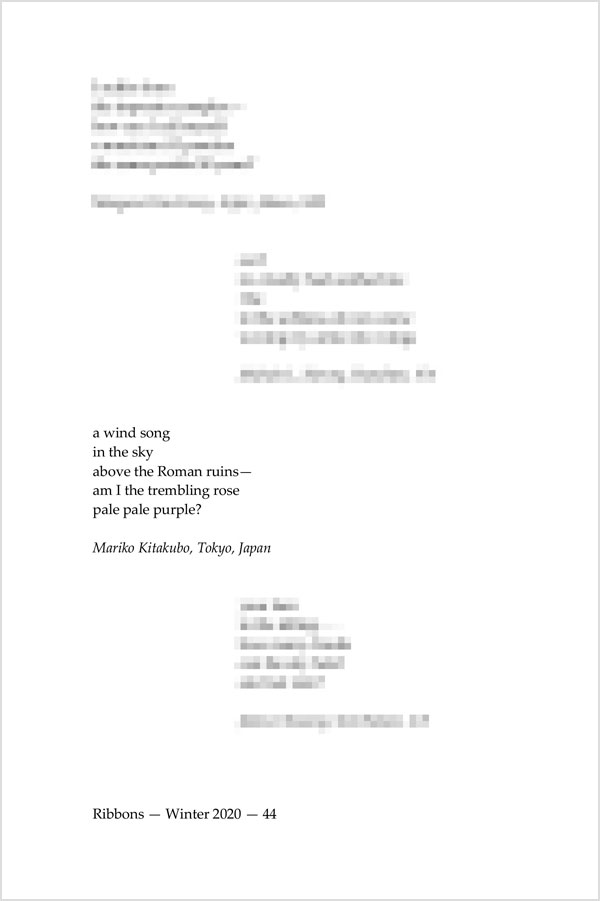 Selected Tanka
a wind song
in the sky
above the Roman ruins ---
am I the trembling rose
pale pale purple?
Winter 2020: Volume 16, Number 1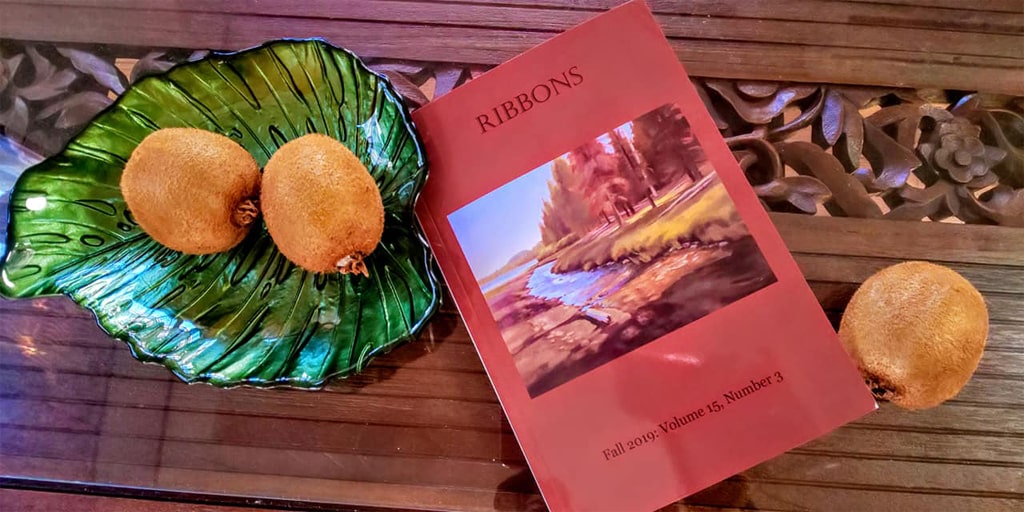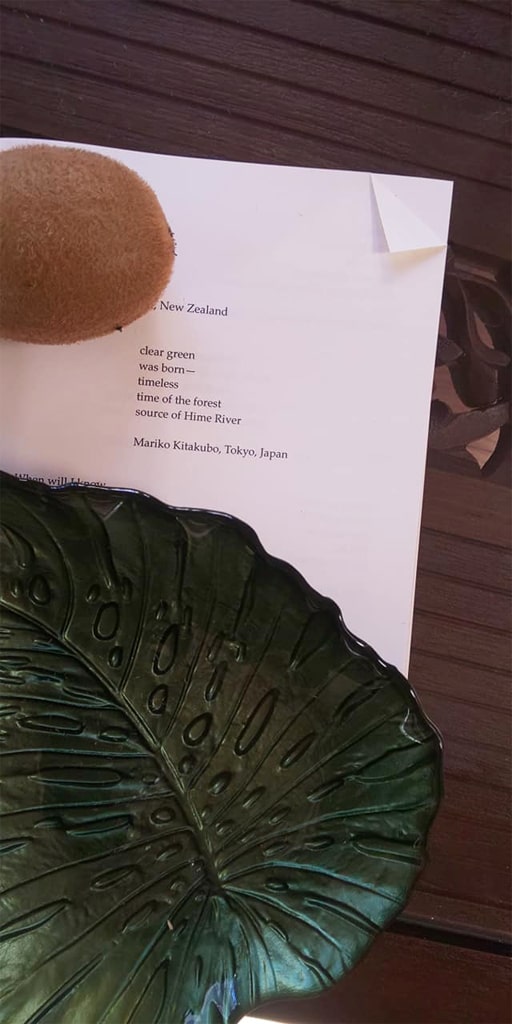 Tanka Cafe - Theme, Time
clear green
was born ---
timeless
time of the forest
source of Hime River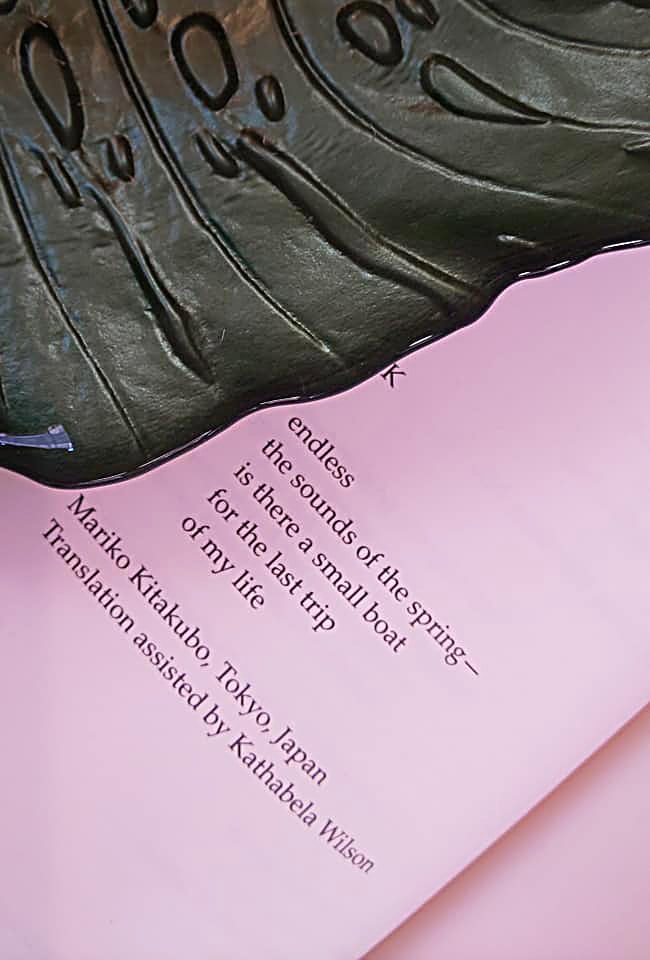 Selected tanka
endless
the sounds of the spring ---
is there a small boat
for the last trip
of my life
Fall 2019: Volume 15, Number 3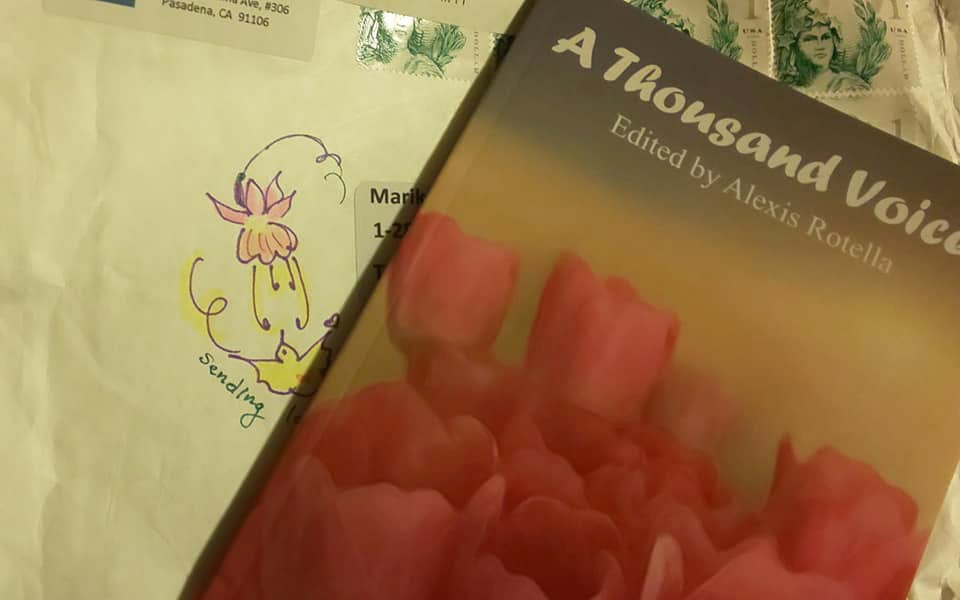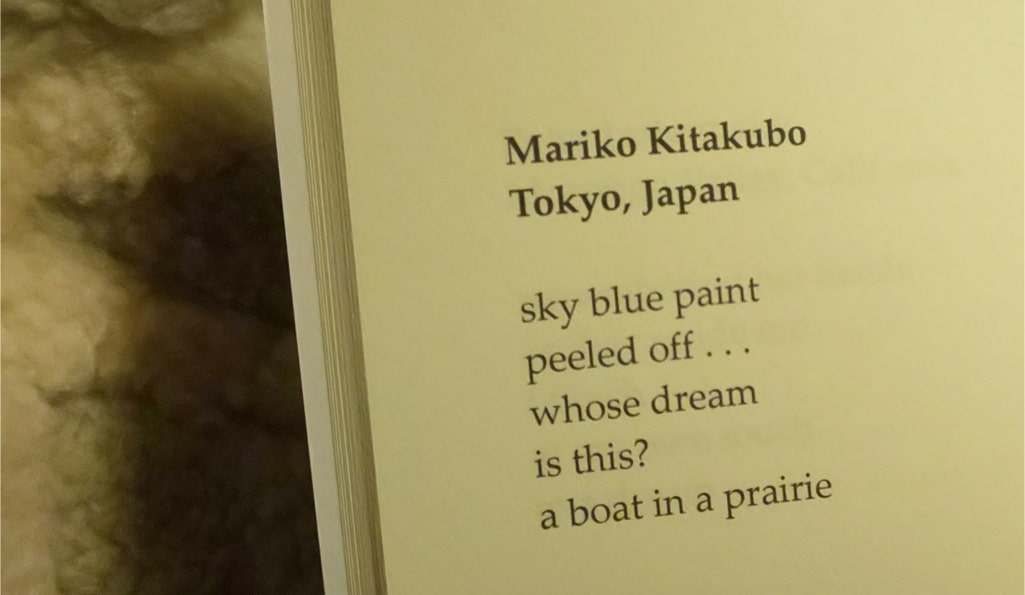 Members' Anthology 2019
A Thousand Voices
sky blue paint
peeled off...
whose dream
is this?
a boat in a prairie