Contemprary Tanka Poet Mariko Kitakubo. Article details.
TSA Ribbons Spring/Summer 2021 : Volume 17, Number 2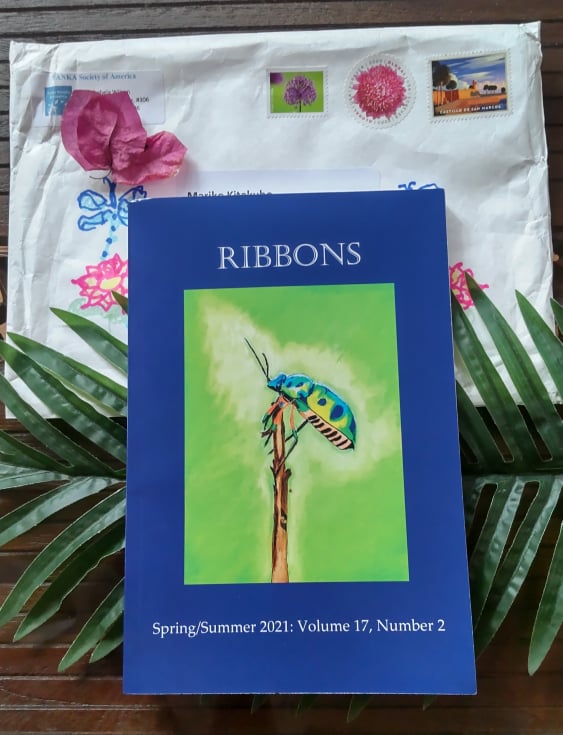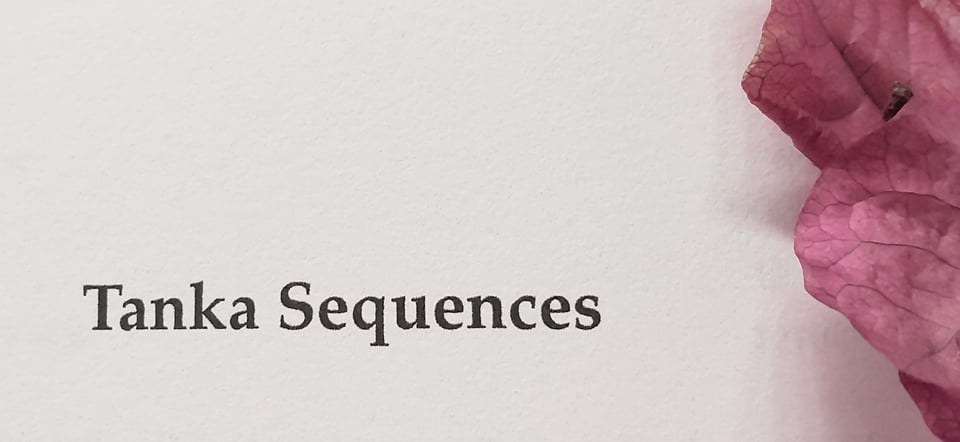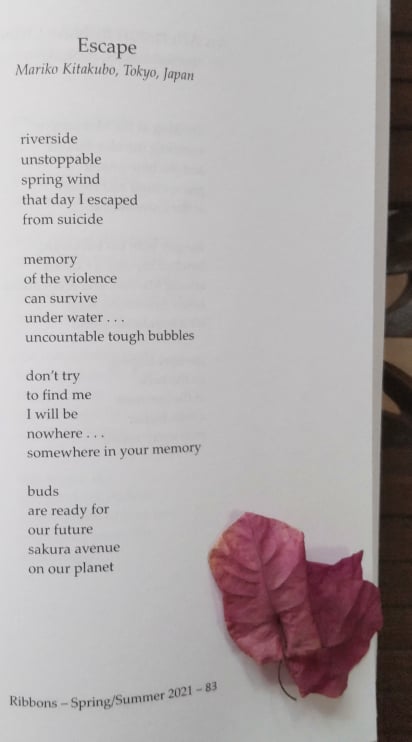 Tanka Sequences
Escape
riverside
unstoppable
spring wind
that day I escaped
from suicide
memory
of the violence
can survive
under water...
uncountable tough bubbles
don't try
to find me
I will be
nowhere...
somewhere in your memory
buds
are ready for
our future
sakura avenue
on our planet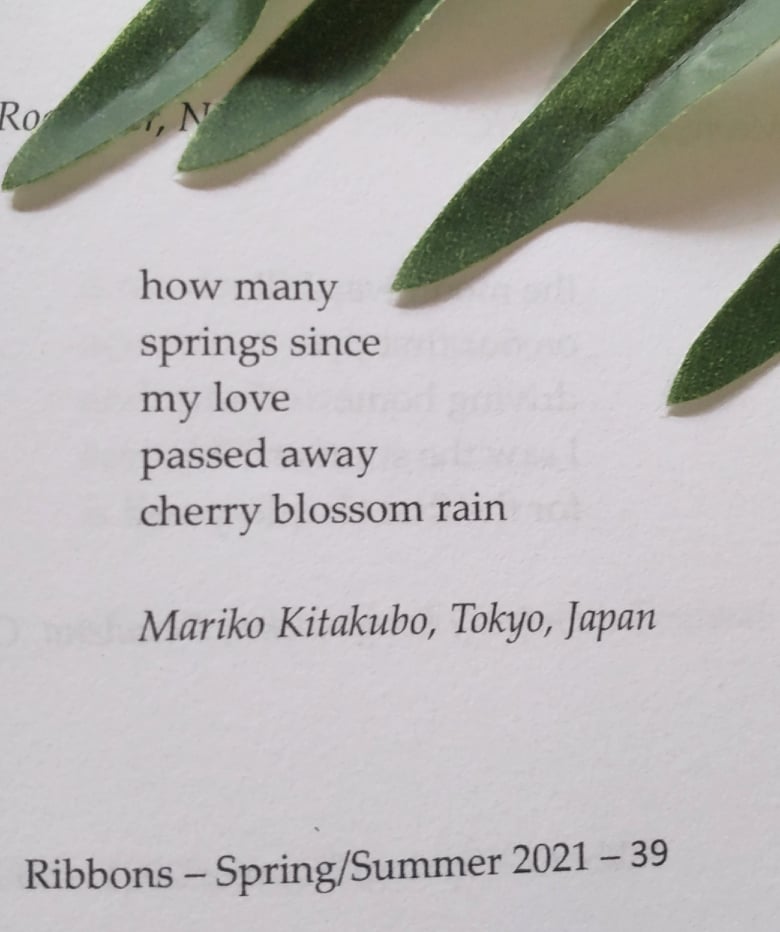 Tanka Cafe Theme: Spring Love.
how many
springs since
my love
passed away
cherry blossom rain