Contemprary Tanka Poet Mariko Kitakubo. Article details.
TSA Ribbons Winter 2021 : Volume 17, Number 1
TSA Ribbons Winter 2021 printed my new works, a sequence entitled "A Bird's-Eye View", and a piece each in its selected Tanka and Tanka Cafe.
Given that the TSA has a large membership, it is generally not so easy to be chosen one, even if I submit several.
Honestly, I was very surprised that Ms. Christine L. Villa, the editor, was kind enough to select the full sequence of mine and another piece for Selected Tanka. I am so grateful for it.
I also want to express my heartfelt gratitude to Mr. Michael Mclintoc, editor-in-chief of Tanka Cafe.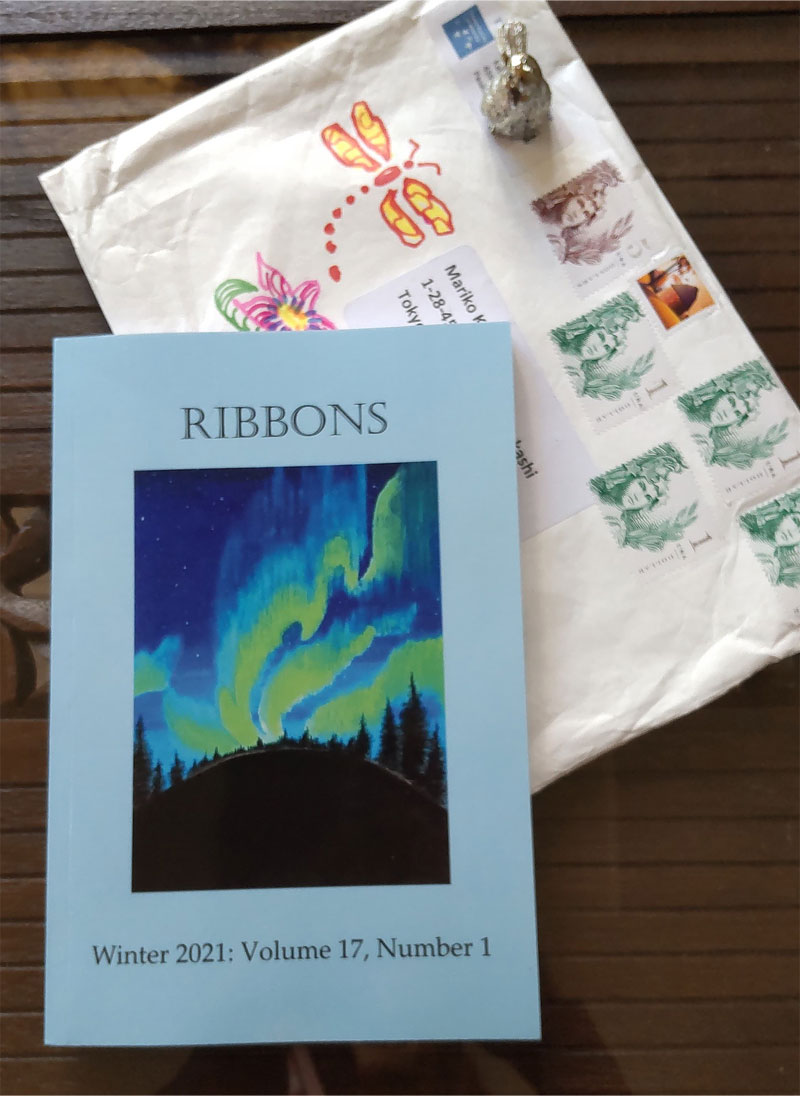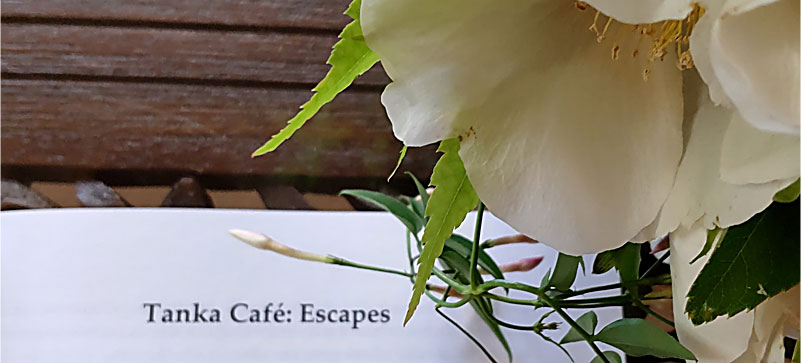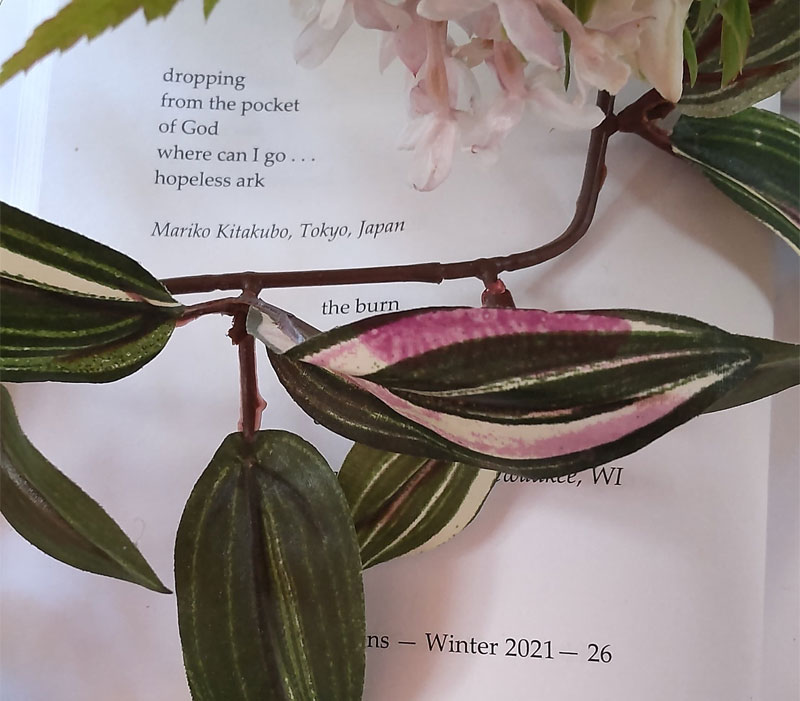 Tanka Cafe: Theme Escape
dropping
from the pocket
of God
where can I go ...
hopeless ark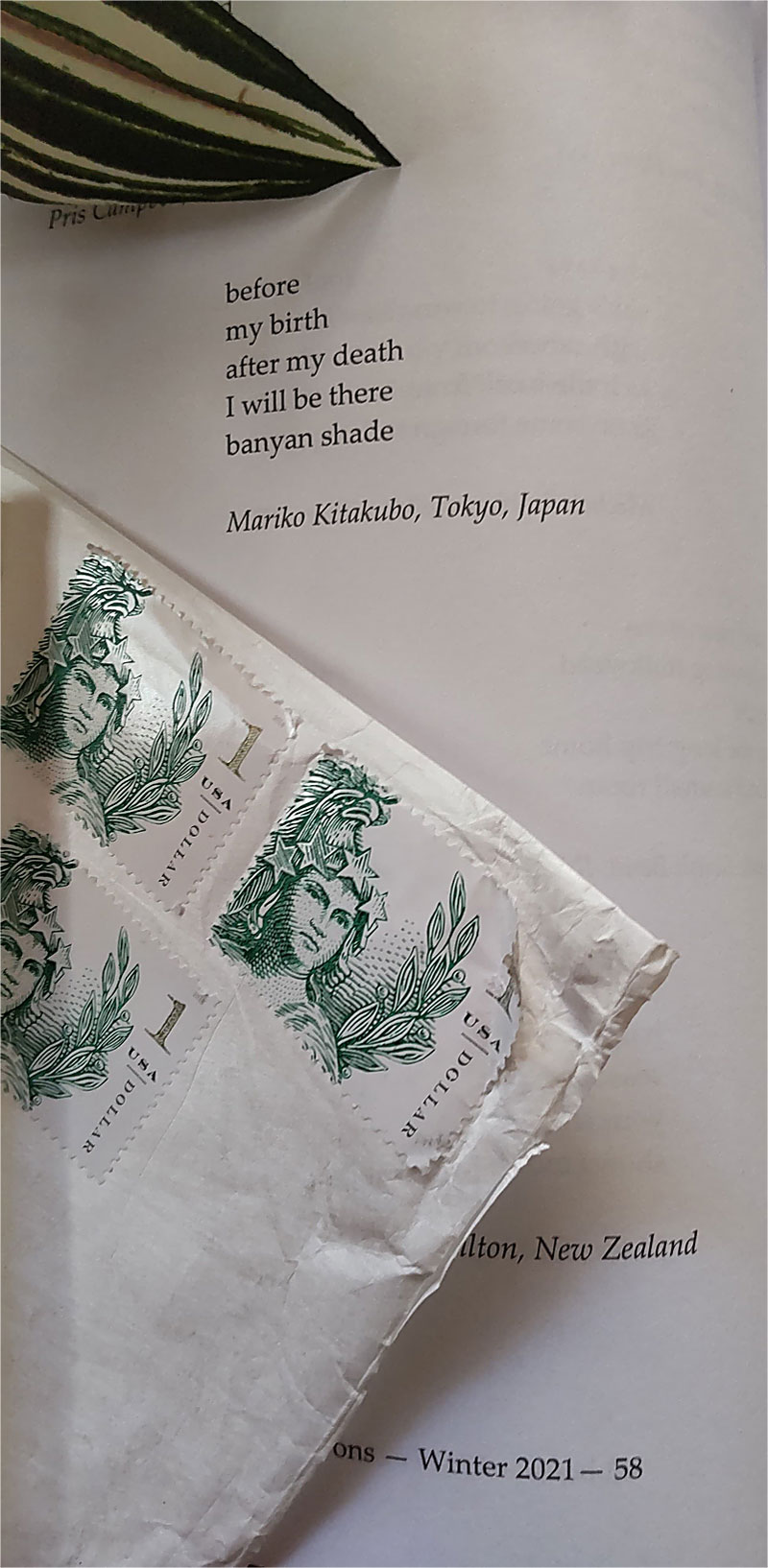 Selected Tanka
before
my birth
after my death
I will be there
banyan shade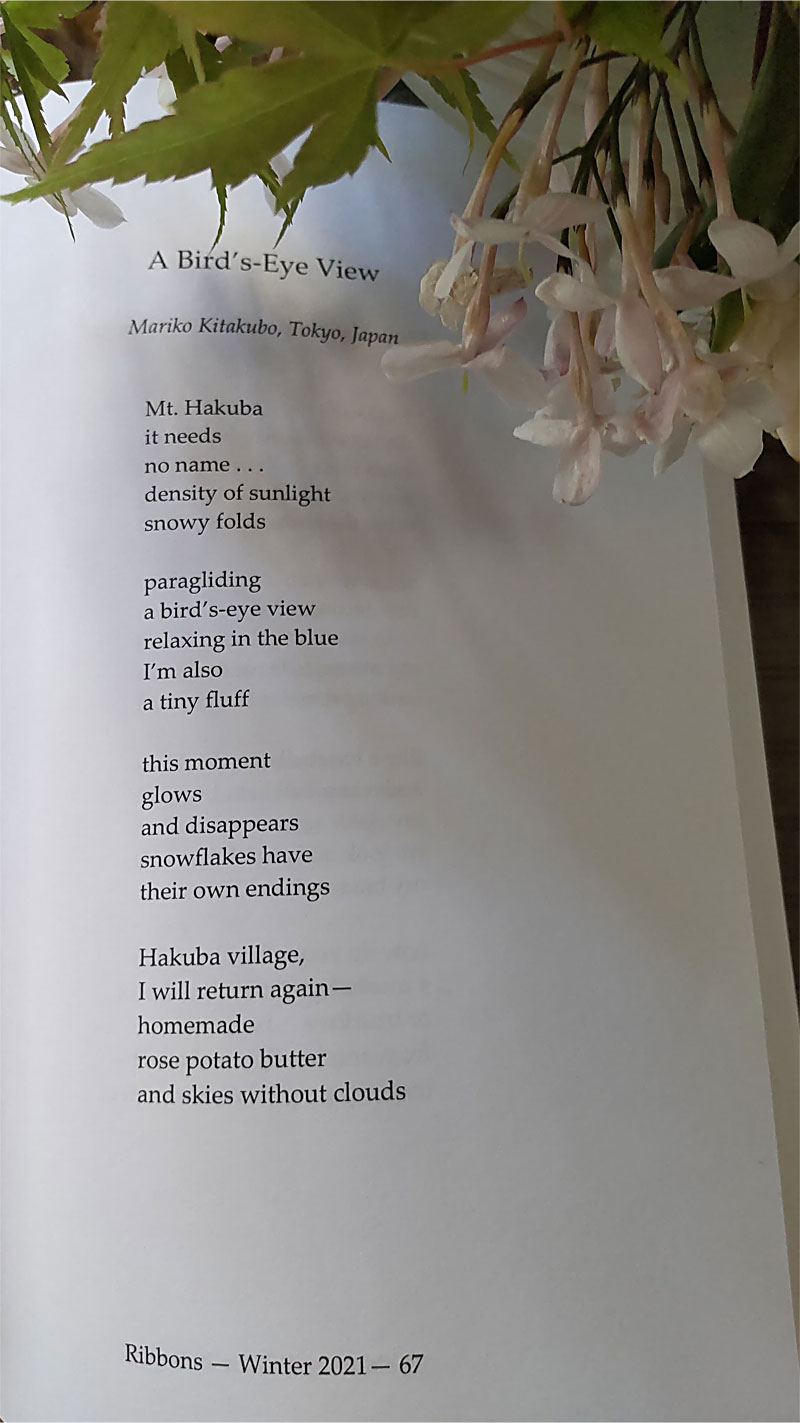 Sequence
A Bird's-Eye View
Mt. Hakuba
it needs
no name . . .
density of sunlight
snowy folds
paragliding
a bird's-eye view
relaxing in the blue
I'm also
a tiny fluff
this moment
glows
and disappears
snowflakes have
their own endings
Hakuba village,
I will return again —
homemade
rose potato butter
and skies without clouds