Contemprary Tanka Poet Mariko Kitakubo. Article details.
Tanka Society of America Winter 2023 Volume 19, Number 1
TSA Ribbons Winter 2023: Vol 19, Number 1, published my works in its sections - Selected Tanka and Tanka Hangout (Theme: Music).
Thank you very much for choosing my works from among many members' works.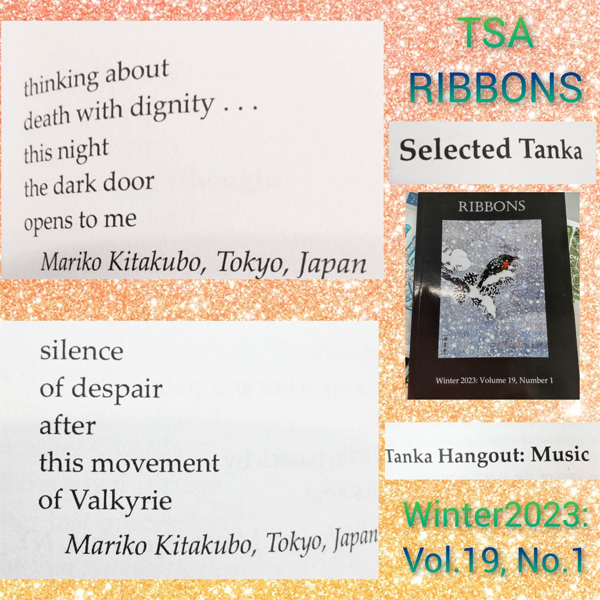 Selected Tanka
thinking about
death with dignity...
this night
the dark door
opens to me
Tanka Hangout: Music
silence
of despair
after
this movement
of Valkyrie