Contemprary Tanka Poet Mariko Kitakubo. Article details.
April 14th, I will perform reading at Descanso Gardens
I am very honored to announce that the cultural & art event on April 14th at Descanso Gardens included a poetry reading presentation by Ms. Deborah P Kolodji and me in its program.
We will present a reading of some poems from our new book, "DISTANCE," for a commemoration of its publication.
Ms. Deborah P Kolodji and I co-authored "DISTANCE" (my seventh book), which will be published by Shabda Press on April 8th (US time).
I am deeply honored and grateful.
I will perform to the best of my ability.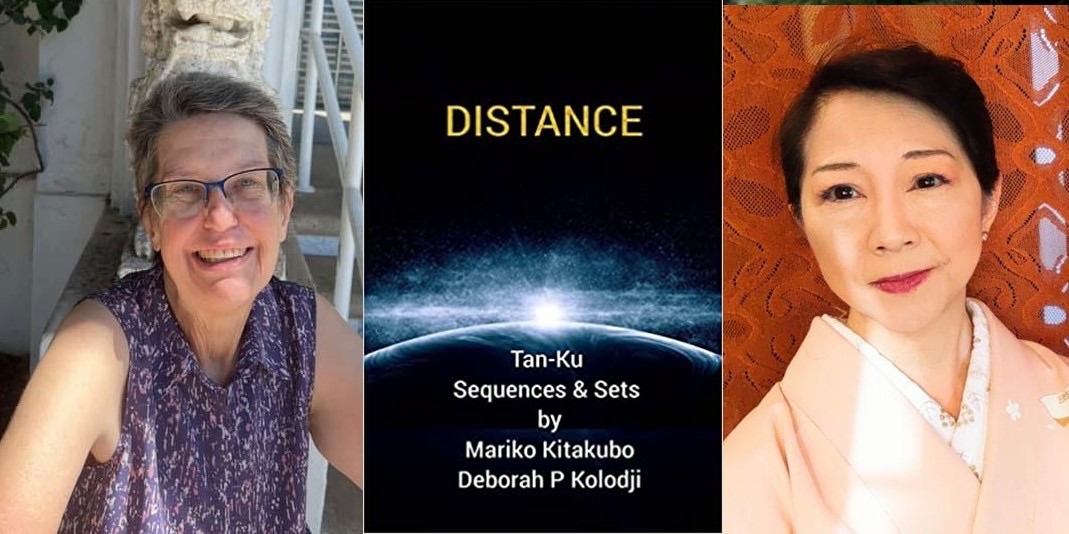 Cultivate: Explore SHIKI
.
SHIKI exhibit tours with curator Meher McArthur
– Lecture/tour of Sturt Haaga Gallery
– Times: 5–5:45pm | 6–6:45pm
Haiku and tanka poetry reading and performance by Debbie Kolodji and Mariko Kitakubo
– Poetry readings of Kolodji and Kitakubo's book
– Times: 5–5:30pm | 6–6:30pm
Please refer to the Descanso Gardens web page for the details.