Contemprary Tanka Poet Mariko Kitakubo. Article details.
California Quarterly published Tan-Ku co-created with Ms. Kolodji
Tan-Ku Sequence, The Queen Mary, a collaboration with Ms. Deborah P. Kolodji, will be published on page 40 of California Quarterly Vol. 48 No. 4 Winter 2022.
My sincere thanks to her, the editor of this poetry magazine, and my good friend with whom I have worked together to create Tan-Ku.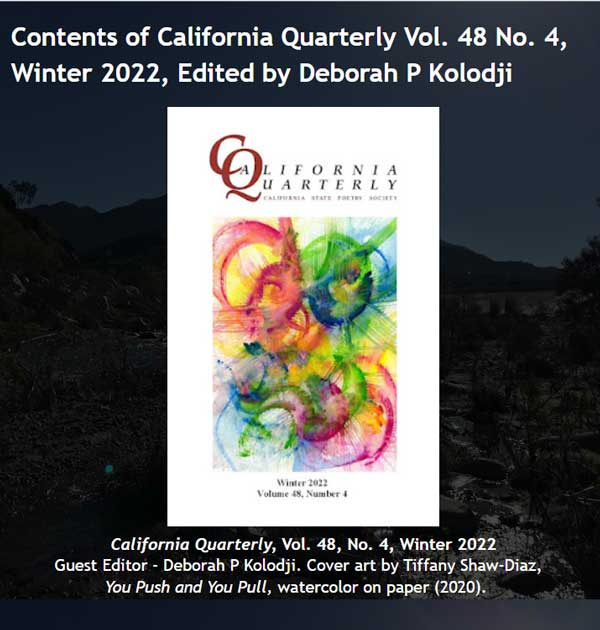 I would like to express my sincere gratitude to the California State Poetry Society for the courtesy of sending me a copy by airmail, even though I am not a member of the society.
Thank you very much.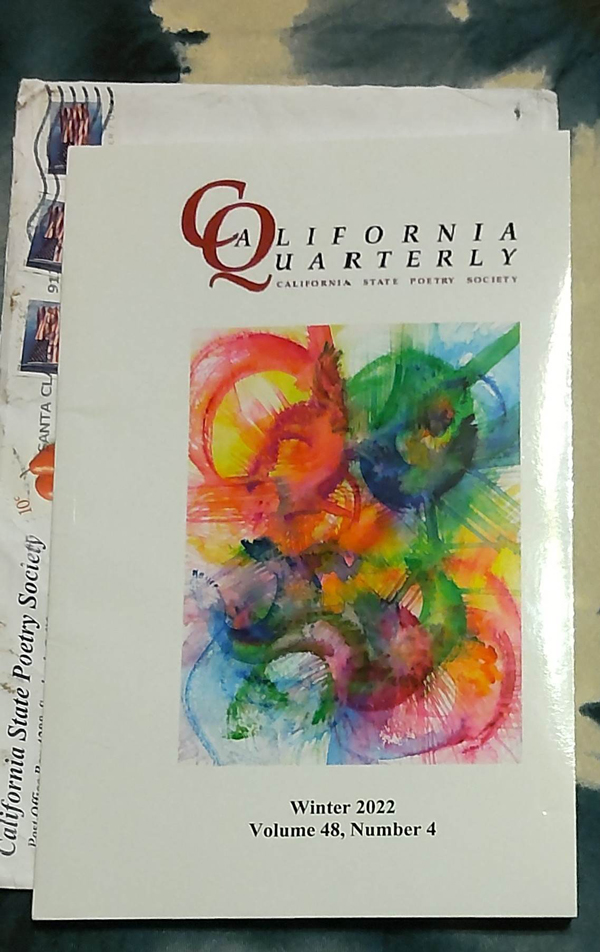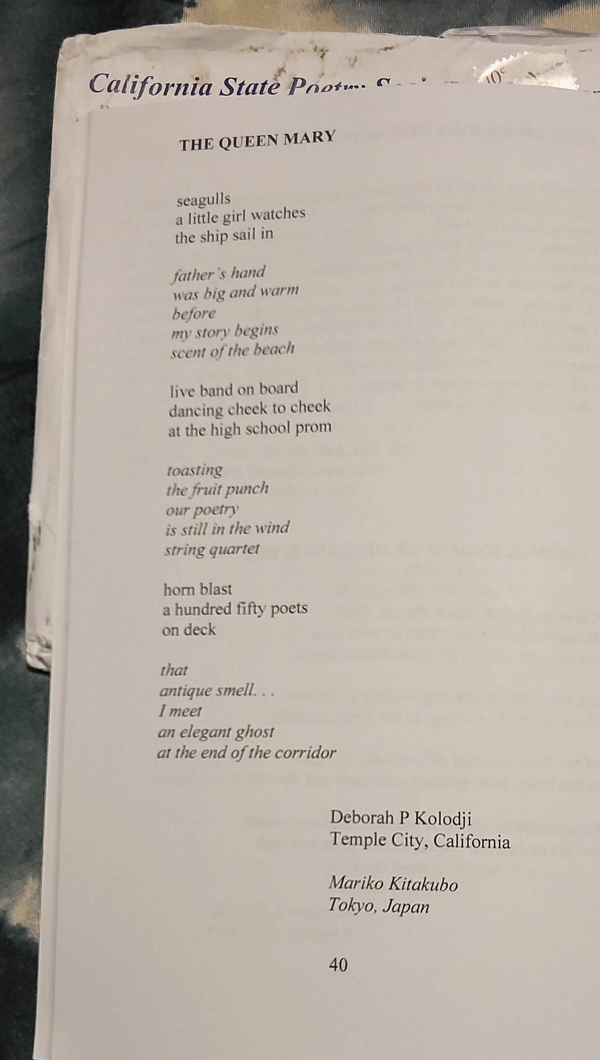 THE QUEEN MARY
seagulls
a little girl watches
the ship sail in (D)
father's hand
was big and warm
before
my story begins
scent of the beach (M)
live band on board
dancing cheek to cheek
at the high school prom (D)
toasting
the fruit punch
our poetry
is still in the wind
string quartet (M)
horn blast
a hundred fifty poets
on deck (D)
That
antique smell...
I meet
an elegant ghost
at the end of the corridor (M)
Deborah P Kolodji
Temple City, California
Mariko Kitakubo
Tokyo, Japan