Contemprary Tanka Poet Mariko Kitakubo. Article details.
Eucalypt, Issue 33, 2022
Eucalypt, an Australian tanka journal, published in its Issue 33, 2022 my tanka poem about my trip to a Northern European country for reading performance.
I would like to express my sincere thanks to Ms. Julie Anne Thorndyke, the editor of Eucalypt.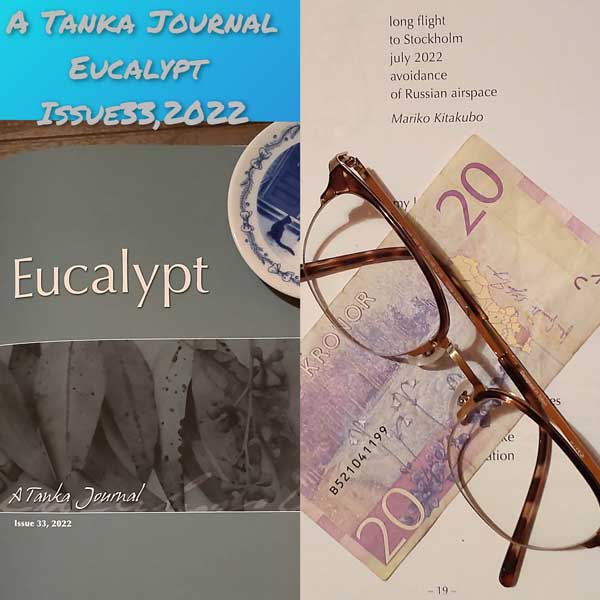 long flight
to Stockholm
july 2022
avoidance
of Russian airspace