Contemprary Tanka Poet Mariko Kitakubo. Article details.
SHABDA PRESS will be publishing English Tanka & Haiku collection in 2023
Ms. Chúc Mỹ Tuệ, founder and editor-in-chief of SHABDA PRESS, announced that they will be publishing a collection of English tanka and haiku sequences created by myself and Ms. Deborah P Kolodji.
I am very grateful and honored by their announcement because SHABDA PRESS publishes one book of poetry a year in print with their goal to produce beautiful, high-quality, well-designed poetry books.
I will announce the details of the publication at a later date.
Ms. Chúc Mỹ Tuệ, thank you very much.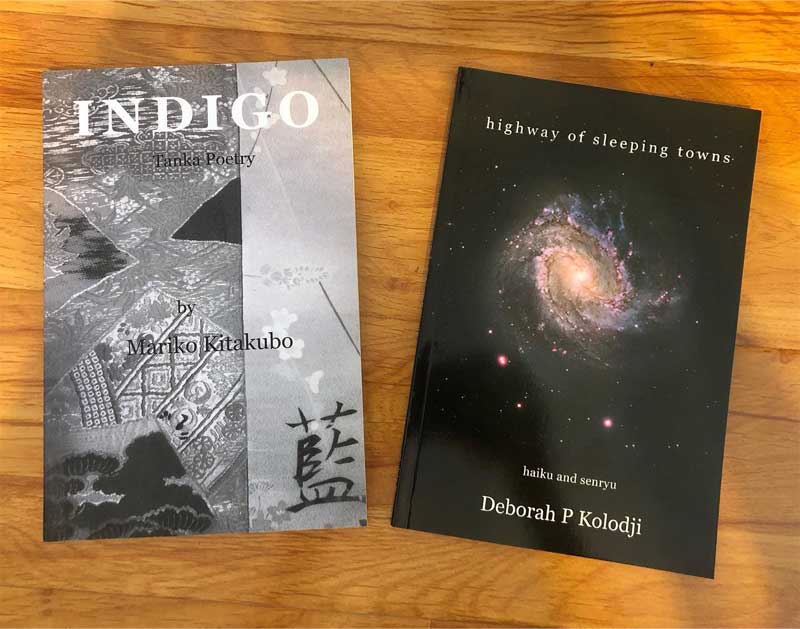 * Photo above shows "INDIGO" (Tanka poetry collection by Mariko Kitakubo published) and "highway of sleeping towns" (Haiku & Senryu collection by Debora P Kolodji) both published in 2016 from SHABDA PRESS.