Contemprary Tanka Poet Mariko Kitakubo. Article details.
My tanka will be posted in "Rattle" magazine, in March., 2015.
A series of my tanka, composed of 5 pieces, will be posted in the issue 47 of "Rattle", which is the most prestigious English poetry magazine.
I am very much honored, and am so grateful, with the fact that my work was discovered among more than 5,000 applicants.
I take this honor very seriously, and devote myself even more to compose tanka. Details will be announced in my website after the magazine is issued in March, 2015.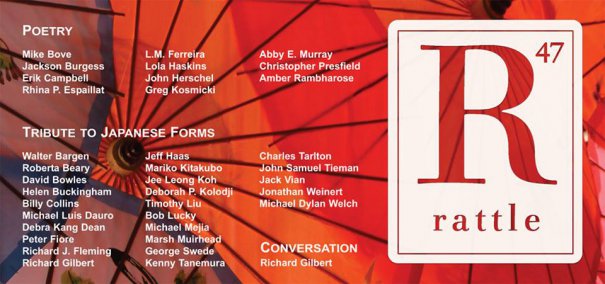 >> click here to move to "Rattle" forthcoming issue.
http://www.rattle.com/poetry/forthcoming/
>> click here to move to "Rattle" website.
http://www.rattle.com/